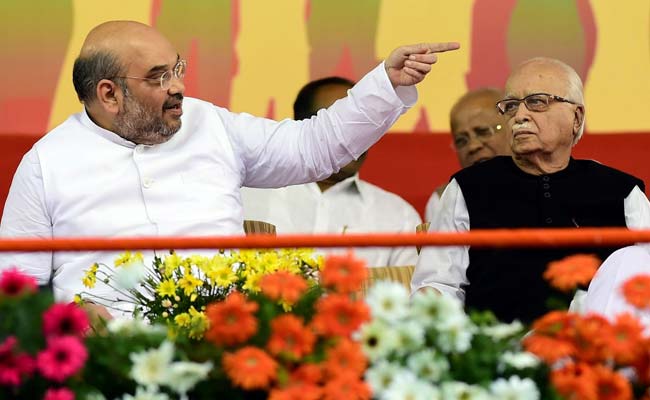 The Bharatiya Janata Party today announced its first list of candidates for the national elections.
Prime Minister Narendra Modi will contest from Varanasi again and the party's national president Amit Shah has replaced veteran leader LK Advani in Gujarat's Gandhinagar.
Home Minister Rajnath Singh will contest from Lucknow and Union Minister Nitin Gadkari will contest from Nagpur as expected. Union Minister Smriti Irani will take on Rahul Gandhi from Amethi again.
Lok Sabha polls, to be held in seven phases across the country, begin April 11 and the counting of the votes will be held on May 23.
The party, earlier in the day, released its list candidates for the assembly elections in Sikkim and Arunachal Pradesh.
Here the highlights on the BJP's first list for national elections:
Bharatiya Janata Party (BJP) lawmaker Hema Malini on Thursday thanked Prime Minister Narendra Modi and BJP president Amit Shah for choosing her to contest from Mathura parliamentary constituency for the forthcoming Lok Sabha elections, adding that she will work hard to bring development in the area unlike others. BJP MP from Mathura, Ms Malini told news agency ANI, "People wanted me to contest from here again, I am thankful to Amit Shah ji and Modi ji for choosing me again. I will work hard and bring development to the area."