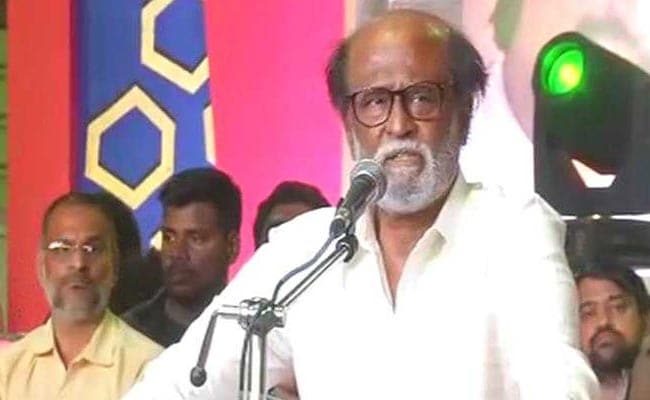 Superstar Rajinikanth
delivered his first public address
since his political entry in December. The actor inaugurated a statue of former Tamil Nadu Chief Minister MG Ramachandran at the Dr MGR Educational and Research Institute in Chennai today, where he will speak to students and may even take a few questions from them. About 5,000 people, mostly students and fans are present at the venue. On December 31, Rajinikanth had announced he would launch a party and contest in all 234 assembly constituencies in Tamil Nadu. He had also clarified that he would launch the party after elections are announced in the state. Whether to contest the Lok Sabha polls in 2019, he said he will take a call later.
Here are the highlights of Rajinikanth's address:
Rajinikanth: "When I built the Raghvendra wedding hall, there was an order to stop construction. My staff and me weren't given appointment. Many advised me to contact MGR. MGR expedited and in three days we got the NOC. It was MGR who made the wedding hall possible. Some say I'm trying to draw MGR loyalists. Student stage is the best part of your life, also most trying. If u study in these four years only, your 40 year life would be good."