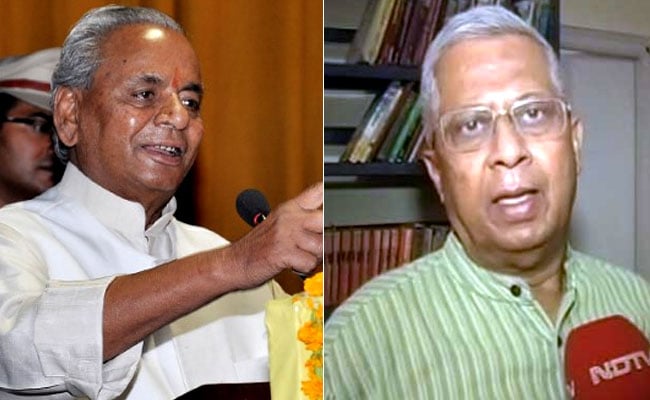 Kolkata:
A day after Rajasthan Governor Kalyan Singh called for the replacement of a word in the national anthem, his counterpart in Tripura, Tathagata Roy, has rebuffed him sharply on social media.
Kalyan Singh had said on Tuesday that the word 'adhinayaka' (ruler) has no place in the national anthem as it praises India's British rulers.
"Jan-Gan-Man adhinayaka jai hey... 'adhinayaka' for whom? It praises British rule. It should be amended and replaced by word 'jan-gan-man mangal gaye'," he said in his address at the convocation ceremony of the University of Rajasthan,
This morning, Tathagata Roy tweeted: "It has been 67 years since independence. Why should our Adhinayak be the British? I don't think it is right to make any change in the national anthem."
Tathagata Roy is a senior BJP leader from West Bengal, home to Rabindranath Tagore who composed the national anthem.
The debate over the poem's meaning dates back to 1911, soon after it was penned by Tagore. It was finally put to rest many years later, in 1937, when the Nobel laureate, in a letter written to Pulin Behari Sen, rejected the charge that his song was in praise of British rulers.