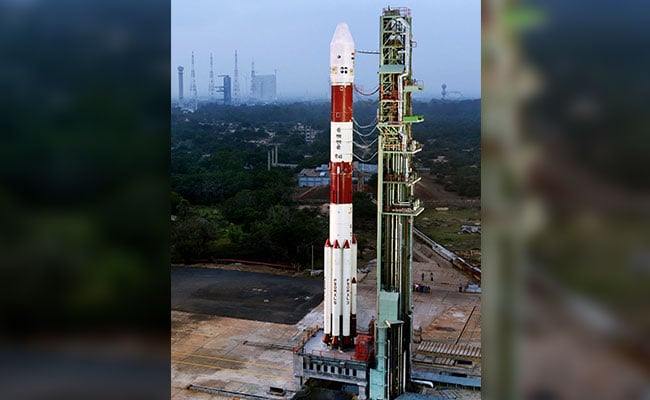 Sriharikota:
The
Polar Satellite Launch Vehicle or PSLV lifts off today
from Sriharikota in Andhra Pradesh. The PSLV carries 31 satellites in total from countries including India and six other countries. Cartosat 2 -- a surveillance satellite that was part of
India's 100th satellite
was placed into sun synchronous orbit according to ISRO.
The satellites are to be launched in two orbits
which makes the mission a unique one according to scientists. The entire lift-off process along with the process of placing the satellites in two orbits is to take the satellite 2 hours and 21 minutes. The liftoff was earlier postponed by one minute after a fear of collision of space debris.
Here are the live updates of the ISRO's 100th satellite launch:
Prime Minister Narendra Modi congratulated ISRO after the PSLV-C40 launch.
My heartiest congratulations to @isro and its scientists on the successful launch of PSLV today. This success in the New Year will bring benefits of the country's rapid strides in space technology to our citizens, farmers, fishermen etc.

- Narendra Modi (@narendramodi) January 12, 2018
The launch of the 100th satellite by @isro signifies both its glorious achievements, and also the bright future of India's space programme.

- Narendra Modi (@narendramodi) January 12, 2018
Benefits of India's success are available to our partners! Out of the 31 Satellites, 28 belonging to 6 other countries are carried by today's launch.

- Narendra Modi (@narendramodi) January 12, 2018