Srinagar:
By all accounts, it was a moving video appeal by Majid Khan's mother, which went viral on social media that persuaded the
ace Kashmiri footballer
to head back home. And therein, perhaps, lies the irony. It was the same web, helping propagate extremist virtues that has radicalised many Kashmiri youth and sponsored their induction into the terror groups, security agencies in Jammu and Kashmir say.
Police say social media and the internet helps amplify religious exploitation and peer pressure, driving young men in Kashmir to violence.
"Most of them you will find are school, college dropouts. There is also a relentless campaign started by Pakistan to lure the youth towards violence, there is also religious exploitation by such forces," said Munir Khan, the Inspector General of Kashmir.
Police say religious exploitation and peer pressure drives young men in Kashmir to violence.
According to officials in security agencies, youngsters in the valley may be influenced by global radical ideologies like the ISIS. But there are other factors at play as well. However, not a single case of a Kashmiri joining the ISIS has surfaced so far though ISIS flags have been raised by protesting youth after Friday congregations.
The Centre's interlocutor for Jammu and Kashmir Dineshwar Sharma had recently expressed concern about the growing radicalisation of youth in the state, worrying Kashmir could end up as another Syria if corrective steps weren't taken quickly.
Asked how real the concern on the ground was, the state police chief SP Vaid told NDTV that Kashmir really "is no different from rest of India. But yes, through Internet, through social media, young minds get influenced".
"In youthful age, jingoism attracts youth everywhere and young boys in Kashmir are no different from rest of the world, I think they get attracted to jingoism and it takes them towards wrong path," Mr Vaid said.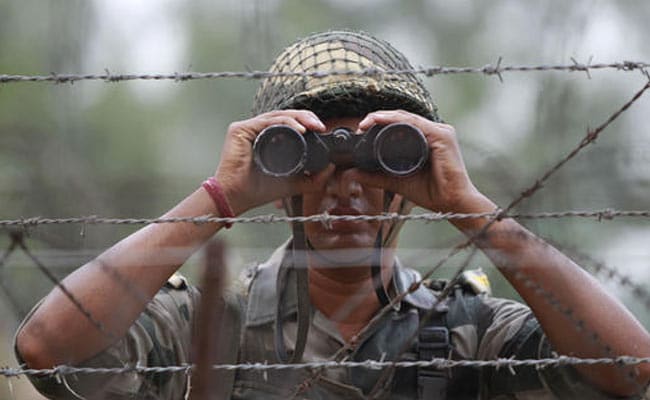 Ending up on Kashmir's streets with stones in hand is usually the first step when the youngsters are provoked.
While there are instances where stone-throwers reportedly get paid, money isn't the only reason.
A Class 10 school dropout who travelled 10 kilometres from his north Kashmir village to throw stones every Friday last year says he thought it would help the state become independent. Another school dropout arrested recently says he got involved to push for "release of my Kashmiri brothers who are in jails".
Police and security agencies are closely watching the activities of religious seminaries. Around 250 madrasas are imparting religious education to thousands of children. Police say while madrasas are under watch, there has not been any evidence of any madrasa pass-out joining terror groups.
"Islam is the abode of peace, the religious seminaries are forts of peace, so all those who go on the wrong path should get the real message of Islam from seminaries, all those who believe in violence must shun that approach," Mohammad Umair, a seminary student in Kashmir told NDTV.
The government is now planning to fund seminaries for youngsters to get a holistic education and not a purely religious one.
The Kashmir government had not "made use of liberal funding (from the centre for modern education at Islamic seminaries) which I think now our government would be taking... there is a grant for library for equipment, grant for teachers, many components for that grant," the state police chief told NDTV.
Security forces suggest much of the radicalisation has been happening through social media and was posing a major challenge.
After Burhan Wani's encounter last year, WhatsApp groups were used to spread propaganda and mobilise youngsters to encounter sites to disrupt security operations. In many cases, security agencies found that many of these propaganda groups were traced to Pakistan.
"The way Kashmir is being pushed politically to the wall, obviously that will lead to radicalisation, that would radicalise in thoughts... how you behave politically and obviously there will be an element of religion in that," said Shujaat Bukhari, who edits the newspaper published from Daily Rising Kashmir.
Get Breaking news, live coverage, and Latest News from India and around the world on NDTV.com. Catch all the Live TV action on NDTV 24x7 and NDTV India. Like us on Facebook or follow us on Twitter and Instagram for latest news and live news updates.