Bundelkhand, Uttar Pradesh:
24 hours after
NDTV aired a report
on how villagers in Uttar Pradesh's drought-hit Lalitpur district were consuming
rotis
made of grass and
sabzi
of weeds, they were paid a visit by local officials.
It was the first time that the people of Ladwari village - where NDTV filmed its report - came face to face with the Tehsildar and Block Development Officer.
But according to Bhairon Prasad and Randheer, both marginal farmers in Ladwari, the '
sarkar
' had come not out of concern but with a different agenda.
"We told them we were eating grass because we had nothing else to eat. But the Tehsildar insisted that we were eating it because it was a traditional food of the tribal community," they said.
Ladwari is home to a good number of the Sahariya tribal community.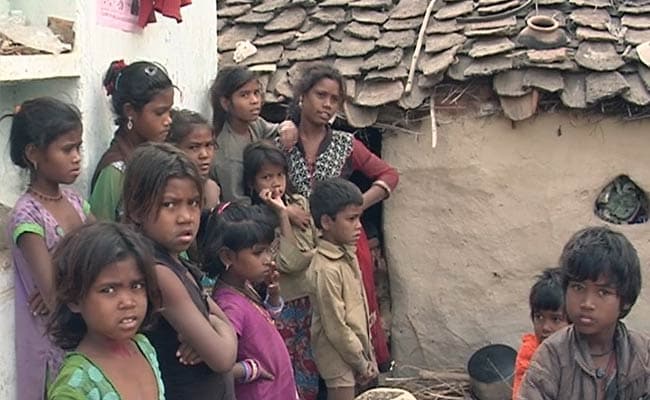 The officials also demanded that the villagers admit NDTV had forcibly asked them to prepare grass
rotis
.
When the villagers refused, they claimed the Tehsildar got some older village members to sign an affidavit that there is no hunger in the village.
When we spoke to Preeti Jain, the Tehsildar of Talbhet tehsil, in which Ladwari falls, she repeated what she had told the villagers: "The
fikaar
(grass)
rotis
are eaten there traditionally. It's a part of their diet, among other things."
This, despite our report featuring the testimonies of several in the village that the bitter-tasting
roti
stopped being part of their traditional diet years ago, and is only consumed in times of distress.
In our report, we had pointed out that the consumption of grass and weeds was the most striking symptom of a deeper, wider crisis of hunger prevalent across the region, fuelled by multiple crop failures.
This has seen food reserves plummet, and eating habits severely curtailed. Several we spoke to told us that they had reduced meals from three to two, as well as cutting down dramatically on critical proteins like dal and milk.
It is at such times that abandoned eating practices - like grass
rotis
and weed
sabzi
- are revived, to pad up a dwindling diet.
But Ms Jain says "I didn't come across any shortage of food. They are even getting their monthly ration entitlements. There is no hunger there."
These findings are expected to be formally conveyed to the state government in Lucknow.
This late evening official visit has left villagers stunned and angry. It came just as people of Ladwari for settling in for their evening meal; for some, like an old man we met, it would be a
roti
made of leftover corn flour taken with some chutney.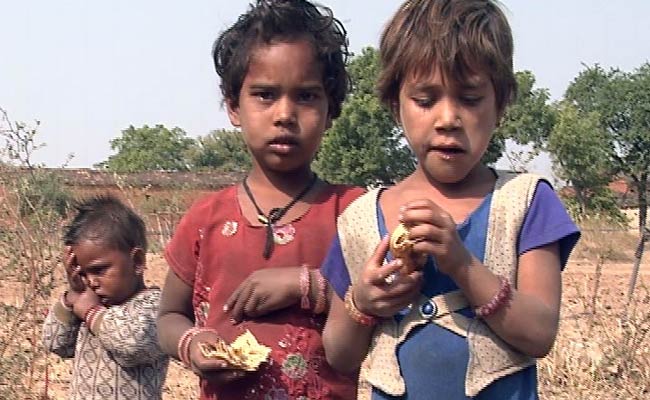 Incidentally, drought-induced hunger in Bundelkhand has been reported by two other media houses, as well as established in a survey commissioned by the scholar-turned-political activist Yogendra Yadav, designed by the economist Jean Dreze. The Dreze-Yadav survey, spanning all seven districts of Bundelkhand, found more than 80 per cent of households had been forced to reduce dal consumption and reduce the amount of milk they gave their children. One in five of the poorest households said they had gone hungry at least once in the last month.
Jean Dreze described the situation as "man-made starvation."
But the Uttar Pradesh government appears to be in a state of denial. "The Tehsildar asked us to dress well and bathe our children for the District Magistrate's arrival tomorrow," said Bhairon Prasad, adding, "She said we have to look good. We replied we'll do no such thing, we will look exactly as we are."