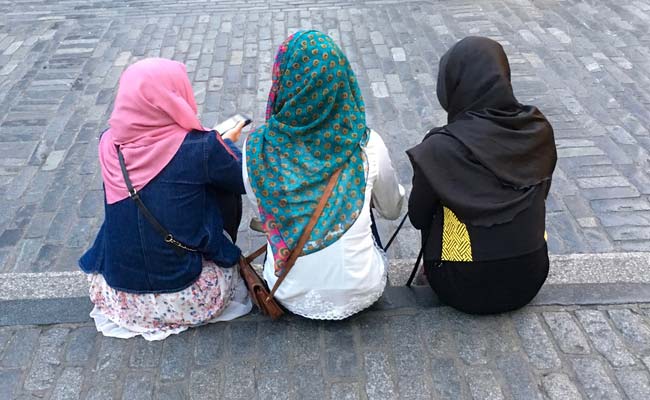 New Delhi:
Jamaat-e-Islami Hind (JIH), one of the prominent Muslim organisations, has come out strongly against the government's stand on triple talaq, insisting that there should be no interference "in the belief and religion of any citizen".
In a statement, JIH chief Maulana Syed Jalaluddin Umari said Muslims consider divorce, polygamy and other personal laws as "an intrinsic part of their religion and are hence obliged to follow the Sharia in those matters".
"The government should respect this position of Muslims, instead of conspiring to put an end to it," he said.
Maintaining that attempts to "impose" a common civil code in the name of social reform and gender justice will prove "counterproductive", he said, "The Constitution guarantees the freedom to profess, practice and propagate one's own religion."
"This inviolable freedom is given to every individual and enshrined as a fundamental right in our Constitution."
The Centre had last week opposed the practice of triple talaq in the Supreme Court, maintaining that it cannot be regarded as an essential part of religion.
"Gender equality and dignity of women are non-negotiable," the government had told the Apex Court in an affidavit in which it also held that "religious practices cannot be an impediment to rights and aspirations of individual woman irrespective of the religion she practices."
Stressing that the government cannot force Muslims to follow other communities in issues related to personal laws, the Jamaat chief said it would amount to "infringement" on their fundamental rights.
"Those clamouring against triple talaq and demanding a ban on polygamy are a minuscule minority and are not representative of the Indian Muslim community," he said, adding the government should respect this position of Muslims instead of "conspiring" to put an end to it.
"Jamaat-e-Islami Hind completely stands by the All India Muslim Personal Law Board which is the authentic representative body of Indian Muslims," he said, adding all "major" Muslim organisations and a "vast majority" of the Muslim community stand solidly behind the Board and "will not accept any interference in their personal law."