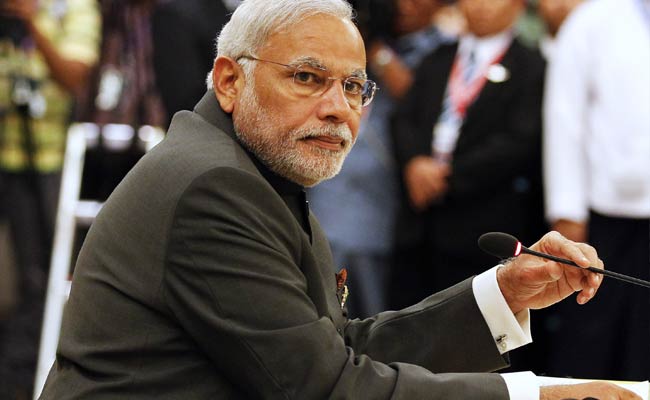 New Delhi:
The government on Wednesday tore into what it called "irresponsible and distorted reporting by certain sections of the Indian media" in connection with a Moody's Analytics report that was critical of the government.
"The government notes with distress that the personal opinion of a junior analyst was passed off as a commentary on India by a Rating Agency by the media to buttress the narrative it wants to portray," an official statement said.
Calling the report the "personal opinion of a Junior Associate Economist employed with Moody's Analytics", the statement said it was "surprising that no due diligence was done" and "readers were not informed" about the difference between Moody's Analytics and Moody's Investor Services.
Such episodes, said the government, "seriously hamper the credibility of the media."
The report attributed to Moody's Analytics had on Friday said that PM Modi must keep BJP members in check or risk "losing domestic and global credibility".
Titled 'India Outlook: Searching for Potential', the report said the assembly elections in Bihar could "prove pivotal to Modi's leadership".
The report said: "While Modi has largely distanced himself from the nationalist jibes, the belligerent provocation of various Indian minorities has raised ethnic tensions. Along with a possible increase in violence, the government will face stiffer opposition in the upper house as debate turns away from economic policy. Modi must keep his members in check or risk losing domestic and global credibility."
It concluded: "Overall, it is unclear whether India can deliver the promised reforms and hit its growth potential. Undoubtedly, numerous political outcomes will dictate the extent of success."
Moody's Analytics is the economic research and analysis division of Moody's Corporation.
Reacting to the government's statement, a Moody's spokesperson said, "The report was published by and is the view of Moody's Analytics as part of its economic outlook series. The report included a section observing political developments in the context of their potential economic impact, and did not advocate any political agenda or perspective. Moody's Analytics provides economic research and analysis and is a separate company from Moody's Investors Service, the ratings agency."