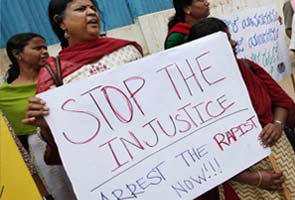 Bangalore:
An official in the French consulate in Bangalore, accused of raping his three-year-old daughter, is likely to be arrested soon, four days after a police case was registered against him.
The Ministry of External Affairs has cleared his arrest.
The Bangalore Police said earlier today that there is confusion about whether the official is entitled to any sort of immunity. "It is a sensitive case. We were checking his diplomat status and cannot arrest him till we get a green signal from the Ministry of Home Affairs," said Sunil Kumar, the Assistant Commissioner of Police.
Sources in the French government have confirmed that the man accused by his wife of abusing their child does not hold a diplomatic passport, which means he can be arrested and prosecuted in India. "The medical reports are good enough to arrest him. Why is the government and police delaying arrest?" asked Premila Nesargi, who is representing the alleged victim's mother. A private hospital in Bangalore confirmed that the child has been raped repeatedly.
The child's mother is of Indian origin. She says that she has suspected her husband for a while of abusing their daughter, but did not speak up because she was worried about her daughter's safety, as also her own. The couple has three children, all French nationals.
In Bangalore, the French Consulate remained shut on a working Monday. At the gates, there were protests by activists demanding justice.
The official's wife has made an appeal to the Indian government that her husband be tried in India. "The children now need to be taken care of...the mother has gone through some counselling. But we demand from the French government that they provide financial assistance throughout to the family," said Nina Nayak, chairperson of the Karnataka State Commission for Protection of Child Rights.