New Delhi:
The possibility of
Jessica Lal
l killer Manu Sharma's early release from jail is on hold indefinitely, with the Delhi government putting off the meeting of a board that was to review his sentence. Delhi Home Minister Satyender Jain has reportedly asked for a justification for a meeting of the sentence review board, which was to decide on 90 convicts including Manu Sharma.
NDTV has learnt that while most convicts get the chance to be heard by the board after around 20 years in jail, the case of
Manu Sharma
, the son of a Congress politician, is being pushed by Tihar Jail authorities in just 14 years. Most of the other convicts have spent more than 15 years in prison.
Despite numerous calls, Tihar jail officials have not responded to the question on why they chose to recommend Manu Sharma for an early release.
The 41-year-old was sentenced to life in jail for shooting model Jessica Lall at a party after she refused to serve him a drink on April 30, 1999.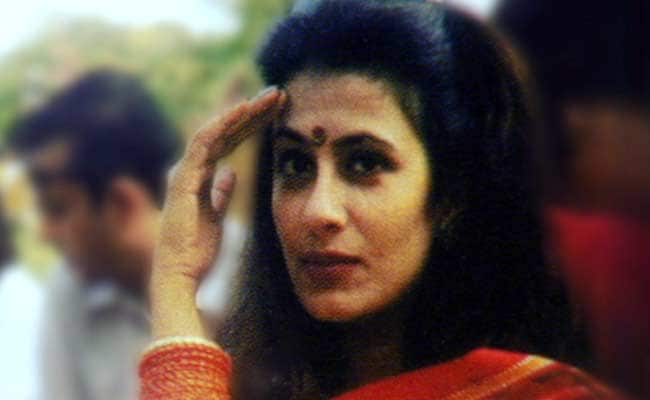 Jessica Lall's younger sister
Sabrina Lall says she forgives Manu Sharma
and would not object if he were freed. "I truly believe he has been doing good work in jail...it's a load off my chest and I feel at peace with myself," Sabrina Lall told NDTV.
"His conviction was closure for me,"
she added.
The 49-year-old conveyed her view in a handwritten letter to Tihar Jail, which had asked for her feedback on Manu Sharma's release - something that jail officials claim they do in high profile cases where the prisoner has displayed good behaviour.
Her letter, however, cannot be a factor in a decision on clemency, say Delhi government sources, and that is why the minister raised questions about the perceived alacrity of the prison authorities in the case.
For the last three months, Manu Sharma has been in an open jail; he is allowed to leave the prison for work at 8 am and return at 6pm. Each year, only five prisoners are rewarded this way for "good conduct".
Manu Sharma, aka Sidharth Vashishta, works with an eponymous non-profit for the rehabilitation of prisoners.
Another high profile convict Sushil Sharma
, a Congress politician in jail for the last 23 years for killing his wife Naina Sahni and trying to burn her body in an oven or tandoor - which gave the case the name "tandoor murder" - has been denied early release because his crime was considered 'heinous'.
Get Breaking news, live coverage, and Latest News from India and around the world on NDTV.com. Catch all the Live TV action on NDTV 24x7 and NDTV India. Like us on Facebook or follow us on Twitter and Instagram for latest news and live news updates.