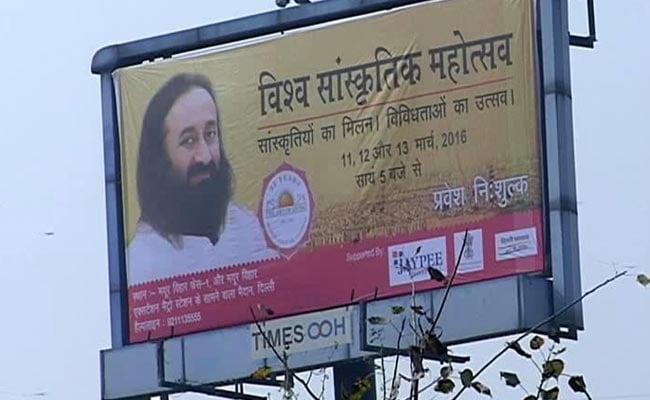 Highlights
NDTV Exclusive: Culture Minister sanctioned Rs 2.25 cr in December
Govt funding to Vyakti Vikas Kendra Trust, run by Sri Sri Ravi Shankar
Minister: Govt routinely backs events that promote tourism
New Delhi:
As India's top environmental court today decided to give the go ahead to Sri Sri Ravi Shankar's huge cultural festival on the banks of the River Yamuna with conditions and Rs 5 crore fine, union ministers like Mahesh Sharma and Babul Supriyo defended the event, saying that the organisers have sought all required clearances.
NDTV has accessed details which show that in December, the Ministry of Culture, headed by Mahesh Sharma, sanctioned Rs 2.25 crore for the three-day event of Sri Sri's Art of Living Foundation.
The government funding was allotted to the Vyakti Vikas Kendra Trust in Bengaluru, run by Sri Sri Ravi Shankar, as part of the Culture Ministry's programme of Financial Assistance to Cultural Organisations.
The festival is scheduled to start on Friday; its posters show the Ministry of Culture as one of a number of supporting organisations. The event, being organised over 1,000 acres, will damage the fragile ecosystem of the Yamuna, allege environmentalists who have taken the Art of Living Foundation to court.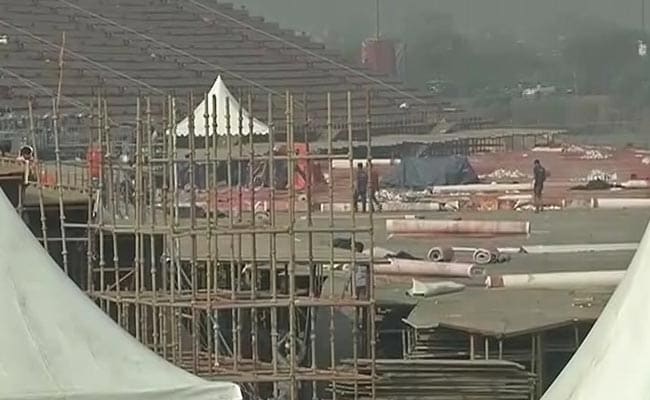 Sanjeev Bhargava of the organisation SEHER, which organises cultural events, says a grant worth more than Rs 2 crore from the government for an individual event is unheard of. "Normally, the Ministry at best would agree to give Rs 15-20 lakh," he said. Bigger amounts, he says, are given as sustenance grants to organisations for an entire year.
Culture Minister Mahesh Sharma, however, said that "the government routinely supports events that promote tourism and culture" and that "they (the organisers) have not done anything illegal or in clandestine manner."
It is true that the construction of a humongous stage, telecom towers, and installation of more than 600 portable toilets have been going on for weeks. With the
National Green Tribunal making sharp observations about the lack of a comprehensive assessment of the potential damage to the environment
, government agencies have, in quick succession, denied sanctioning the World Culture Festival.
But the organisers don't seem in need of funding. According to its submissions to the Ministry, the trust that received the government grant declared expenses of more than Rs. 100 crore in 2012 and over 90 crores the next year.