Ahmedabad:
Prime Minister Narendra Modi's favourite dish "Handvo" will be the star of the Gujarati thali dinner that will be served to Japanese Prime Minister Shinzo Abe, who arrives this afternoon for a two-day visit.
PM Modi, Mr Abe and his wife Akie will have dinner tonight
at Ahmedabad's famous Agashiye terrace restaurant, which is known for its splendid view and kosher Gujarati cuisine.
The terrace restaurant, which is part of the Mangaldas heritage hotel group, offers a view of the city's heritage spots including the Siddi Sayeed Ni Jaali mosque.
The menu is mostly under wraps, but NDTV has learnt that it has been prepared by a team from the Taj group, along with Agashiye's own chefs. What is certain, however, is that the
thali
is all-vegetarian and it will feature PM Modi's favourite "Handvo" or vegetable cake, besides
khichdi kadhi
.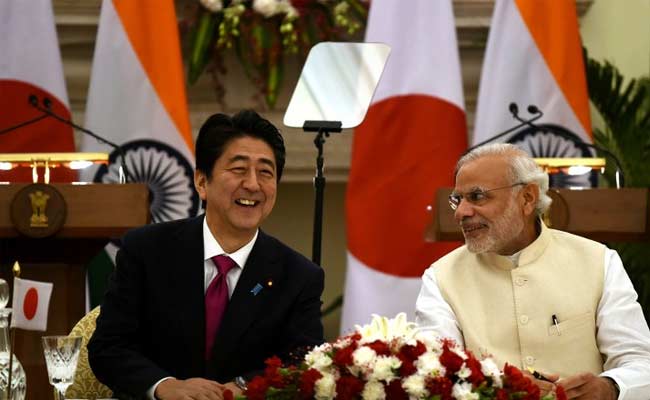 Some Japanese dishes will also be on offer, should the Japanese Prime Minister, his wife and other officials on the delegation wish for a taste of home.
Mr Abe
will accompany PM Modi on an 8-km roadshow from the airport to the heart of the city, savouring several cultural performances on the way.
Dancers from across India will perform on 28 small stages set up along the Sabarmati riverfront, which is also on the route of PM Modi and Mr Abe.
The Prime Minister will take Mr Abe to Mahatma Gandhi's Sabarmati Ashram and the 16th century Sidi Saiyad mosque before dinner at the restaurant, served on traditional kansa or metal plates.
Tomorrow the two leaders will jointly launch work on India's first bullet train
before a summit meeting in Gandhinagar.