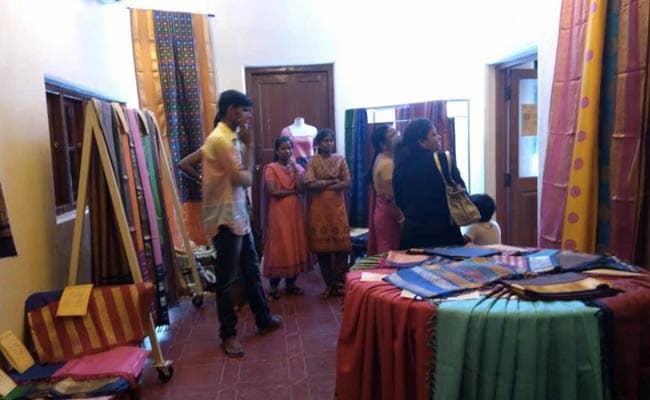 Chennai:
Kancheepuram silk holds an extremely symbolic place in southern India, though the heritage seems to be dying off late. However, a rare collection of eighteen hundred vintage hand woven Kancheepuram silk saris transported visitors back in time in Chennai's Luz House, in an attempt to revive the dying tradition. The oldest in the stock is a 90-year-old sari.
Some of the saris were inherited from ancestors upto three generations ago. Over the last fifteen years these were collected mostly from hawkers.
In Southern India, Kanchi silk weavers are considered to be the descendants of Sage Markanda, the master weaver of Gods who is supposed to have woven tissue from lotus fibre.
Santosh Parekh, Partner, Tulsi Silks explained it takes upto two weeks to a month for a weaver or the family to weave one sari. He says "For one sari the weaver presses the shuttle seventeen thousand times. It's a lot of hard work, but it's our culture and we have to hold on to it."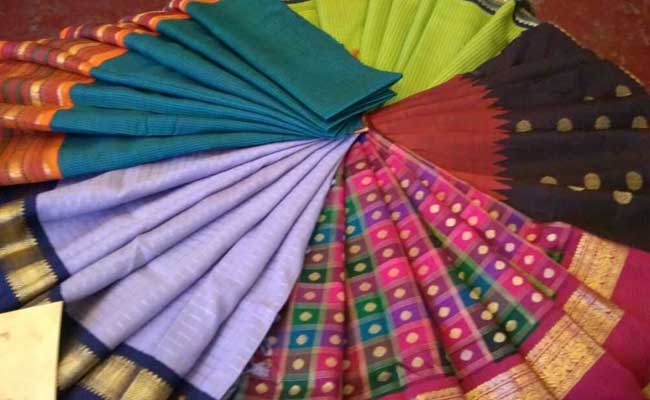 The exhibition drew the who's who of the art, music and film industry. Actor Jyotika Surya said youngsters should feel proud to dabble with handloom silk. She added "I always make sure I step out in a handloom silk sari for most special occasions. It makes me look better than anything else does".
Sudha Ragunathan, a classical vocalist who's known for her silk sari collection, didn't want to miss the display. She said "You can't take your eyes off. That's the beauty of the way the sari is woven."
Another renowned singer Aruna Sairam says in olden days, weavers worked so hard to originate the colours. Showing one particular sari, she says "We don't get this colour today. It's neither orange, nor saffron, not arakku, it's not Fanta orange or chilly red; it's a blend of orange and red."
Besides connoisseurs, the exhibition also struck a chord with youngsters.
Hrithika M Shanbhag, a student says "Wow it's so inspiring. I'd try handloom from now on". Richa Singh, a textile designing student feels "Designers should innovate with a blend of silk and linen ".
These antique saris are often sold and burnt to extract the gold and silver used in the work. Each sari may have upto five grams of gold alone. Experts say even if one percent of the population would patronise experts say the rich Kancheepuram handloom silk heritage could be preserved for posterity.