New Delhi:
Highlights
Congress says voting machines are gamed, wants return to ballot paper
Congress ignores its result in Punjab when complaining of rigging
Machines not rigged in 2 areas we won today: Karnataka Chief Minister
Carping by the Congress about voting machines being rigged, or, at the very least, being vulnerable to rigging, is now justifiable cause for a massive eyeroll.
After the party won both constituencies in Karnataka that were up for a by-election today, Chief Minister Siddaramaiah, who flashed the victory sign for reporters, said, "In these two constituencies, EVM machines were not tampered." Selective criticism of Electronic Voting Machines or EVMs - alleging their manipulation in states that it lost, but certifying them in the places it has won - is doing little for the Congress' credibility as it campaigns for a return to voting by ballot paper, abandoned by India decades ago.
Last night, Captain Amarinder Singh, whose victory in Punjab in March yielded a rare prize in recent elections for the Congress, delivered a swift smackdown of his party's stand.
"If EVMs, were fixed then I wouldn't be sitting here
," he said. His declaration came after party colleague
Veerappa Moily stated that it was foolhardy of the Congress
to attribute losses to malfunctioning machines.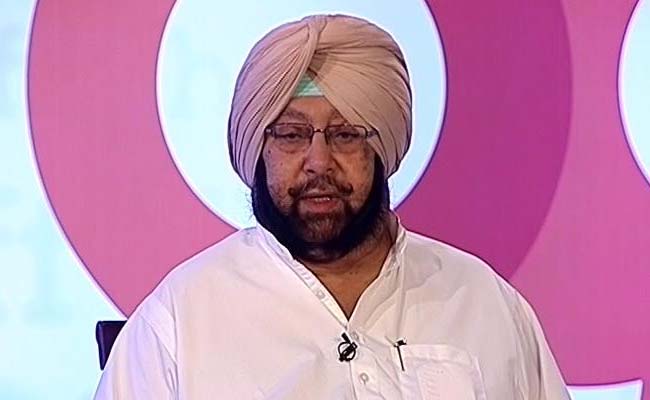 The Congress has, in the service of its campaign against EVMs, eliminated any mention of Punjab from a petition, signed by 12 other parties, that asks for the next round of elections in states like Gujarat to be conducted without EVMS. The petition, given to President Pranab Mukherjee and the Election Commission, suggests rigged machines in Uttarakhand and Uttar Pradesh, where the BJP won with stellar margins.
The Election Commission, which has repeatedly said the machines in use cannot be exploited by any party, has said it will hold a 10-day hackathon next month during which techies, political leaders and others so inclined can take a shot at proving them wrong.
The Supreme Court today, in response to a request by opposition parties like Mayawati's, has asked the centre and the Election Commission to explain the delay in buying VVPATS: voting machines that display a paper receipt that records the choice of the voter and is visible for a few seconds before it is dispatched into a sealed compartment. VVPATS- Voter-verifiable paper audit trail - give instant evidence that votes have been recorded correctly, but they are more expensive than EVMS, and the Commission says that for years, it has been waiting for the centre to release the funds- about 3,000 crores- needed to ensure the next general election uses only this advanced technology.
Get Breaking news, live coverage, and Latest News from India and around the world on NDTV.com. Catch all the Live TV action on NDTV 24x7 and NDTV India. Like us on Facebook or follow us on Twitter and Instagram for latest news and live news updates.