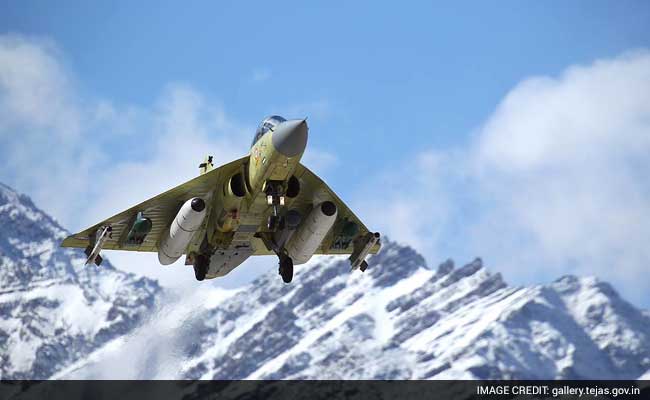 New Delhi:
The government has decided to induct at least seven squadrons of the made-in-India Tejas Mark 1-A Light Combat Aircraft or LCA into the Indian Air Force, to make up for a shortage of fighters.
The Tejas Mark 1-A is slightly more proficient than the first-cut home-made LCA, the Tejas, but the aircraft still has some flaws. For one, there are doubts about its ability to carry the required payload of weapons. Also, its Indian-made radar needs to be replaced with an Israeli radar.
The IAF has agreed to induct the Tejas Mark 1-A as it urgently needs more than 120 lightweight fighters to be used for air defence and to intercept enemy aircraft. A squadron has about 16 to 18 aircraft each.
It had earlier agreed to induct 40 Tejas', an aircraft that India's national auditor CAG said had severe flaws with "shortfalls in meeting the engine thrust and other parameters such as weight of the aircraft, fuel capacity, pilot protection from front against 7.62 mm bullets."
The IAF agreed to induct the flawed aircraft to keep the Tejas programme alive.
The Defence Research and Development Organisation (DRDO) and defence public sector unit Hindustan Aeronautics Limited or HAL, who are manufacturing the LCA have promised a more agile Mark 1-A.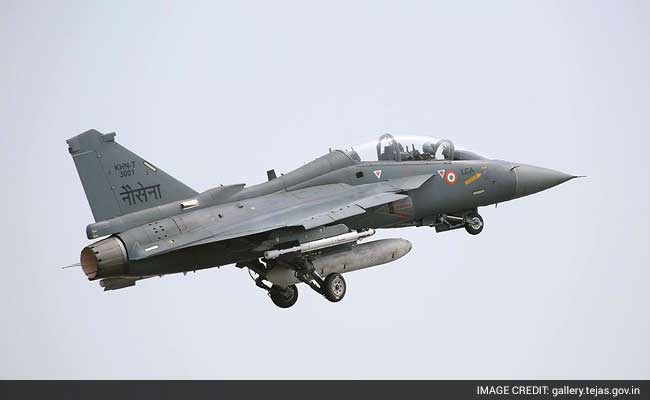 Sources, told NDTV that changes will be made in the ballast and the landing gear making the Tejas Mark 1-A about 1000 kg lighter than its 6500-kg predecessor. Delivery can begin next year.
Defence Ministry sources told NDTV that "the IAF needs to have a minimum number of aircraft at all times. Till the time the indigenously built Tejas Mark II is ready this is best option available."
The Tejas Mark 2, expected to address the flaws in the Mark 1-A, will not be ready for induction or series production before 2024-2025.
The Air Force will find itself very short of fighters after it decommissions three squadrons of its MiG 21 and one MiG 27 squadron this year; it will lose the rest of its 10-odd squadrons of the vintage Russian-made MiGs by 2022.
The government is buying 32 Rafale fighters from France to be delivered in the next five years.