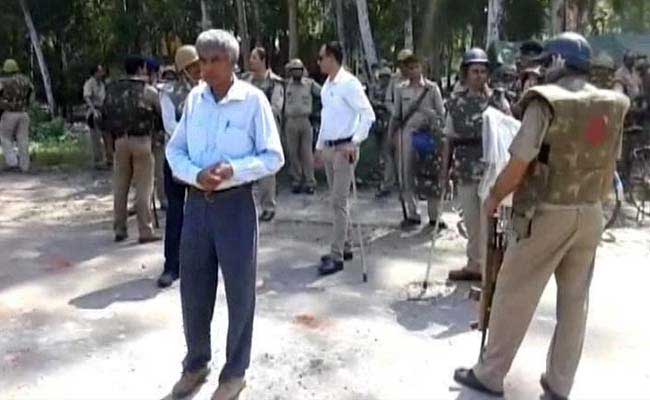 Uttar Pradesh Chief Minister Akhilesh Yadav today raised the ex-gratia to Rs 20 lakh, for the family of a man killed by a mob in Dadri allegedly over beef rumours.
"The CM has decided to hike the amount of financial assistance being extended to the kin of the victim from Rs 10 lakh to Rs 20 lakh," an official spokesman said in Lucknow.
The Chief Minister, during a review meeting, directed the concerned officials to take all necessary measures to bring the culprits to book and also prevent the occurrence of such an incident.
He said that stern action will be taken against the accused and those attempting to spread rumours.
50-year-old Mohammad Ikhlaq was bludgeoned to death by a mob of over a 100 people in a village in Dadri in Uttar Pradesh on Delhi's outskirts earlier this week, following rumours that he and his family had slaughtered a calf and eaten its meat.
The victim's 22-year-old son Danish was critically injured in the incident and is undergoing treatment. Iqlakh's other son, Sartaj, who serves in the Indian Air Force, has demanded strict punishment for the murderers of his father.
A magisterial inquiry has been ordered into the incident after a huge outcry from the public and political parties.