Highlights
Robin, 20, was hospitalised two days ago, had complained of pain
Family members allege Robin, one of 18 accused, was beaten up in jail
Mohd Akhlaq was beaten to death in UP's Dadri on suspicion of eating beef
New Delhi:
An accused in the murder of Mohammad Akhlaq -- who was lynched by a mob in Uttar Pradesh's Dari last year over suspicions of beef consumption -- has died at a hospital in Delhi while in judicial custody.
Robin alias Ravi, 20, was taken to a hospital two days ago after he complained of pain, police said. Doctors say he died of kidney and respiratory failure, though the family has alleged foul play.
"He was brought here in a very bad condition, with kidney failure and high blood sugar level, around 12 noon. He died around 7 pm of kidney and respiratory failure," news agency Press Trust of India quoted Medical Superintendent of LNJP Hospital, Dr JC Passey, as saying.
Robin's family contends he was beaten up at the jail in Noida, near Delhi, where he had been lodged for almost a year, and the jail authorities are responsible for his death.
"He was first taken to the district hospital in Noida this morning from the jail. He was then rushed to a Delhi hospital after his condition worsened," PTI quoted Pradeep Kumar Singh, a local police officer, as saying.
A post-mortem examination will be conducted on Wednesday to determine the cause of death and two separate probes have been ordered into the incident.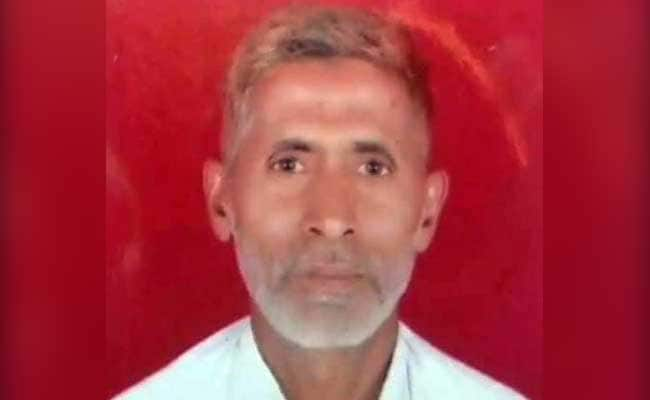 Robin was one of the 18 accused in the Dadri lynching case -- three of the accused are out on bail.
The lynching, which came under media glare and caused a huge uproar, took place on September 28 as a mob descended on the house of Mohammad Akhlaq and beat him and his son Danish. There were allegations that the mob had been instigated to the attack by a local BJP leader's son and over the next few days, 18 people were arrested.
The police had recovered some meat from near Akhlaq's house, which was first declared to be mutton. Later another forensic test said it was the meat of "cow or its progeny".
Following the second forensic report, a police case was filed against Mohammad Akhlaq's family, after a petition by villagers alleged that Akhlaq and his brother were seen slaughtering the calf and on being questioned, he had admitted to it.
Beef eating is not a crime in Uttar Pradesh but cow slaughter is a non-bailable offence that carries a punishment of up to seven years in jail.
The terrorised family, which left the village and is living in Delhi, has denied the accusations.