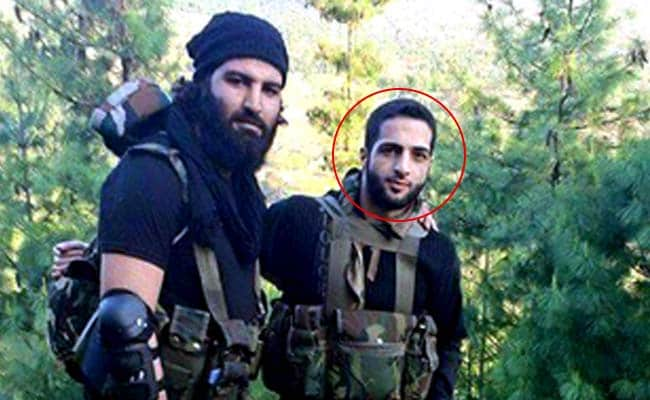 Highlights
Hizbul commander Burhan Muzaffar Wani was killed on Friday
Tension in the Valley, mobile internet blocked. Amarnath Yatra suspended
15 killed, 200 injured in clashes, says police
Srinagar:
Fifteen people died and nearly 200 were injured in clashes in Kashmir yesterday after Hizbul Mujahideen commander Burhan Muzaffar Wani was killed, the police said. Police stations and minority camps have also come under attack, a senior officer said.
Here are 10 latest developments in this story:
Violent clashes broke out in several places of Jammu and Kashmir with situation particularly "bad" in south Kashmir, the police said. More than 90 of those injured were security personnel, senior police officer SM Sahai said.

"Deeply anguished at the loss of precious lives, pray for the speedy recovery of the injured," Home Minister Rajnath Singh said in a tweet. Central forces have been sent to aid the police in Kashmir.

There is curfew in large parts of Srinagar and several areas of south Kashmir. Security forces were attacked and attempts were made to snatch their weapons. Many incidents of stone pelting and arson were also reported.

Chief Minister Mehbooba Mufti said that "disproportionate use of force for crowd control results in loss of precious lives" and urged the police to follow Standard Operating Procedure. "I express profound grief over the tragic death of the youths and extend my heart-felt condolences to the bereaved family members," she said in a statement. Senior police officers at a press conference today said they were practicing restraint.

Mobile internet services have been blocked across the Valley. The Amarnath Yatra has also been suspended temporarily at the Jammu base camp. School board exams have been postponed.

Despite restrictions, a large number of people gathered in Tral for Burhan Wani's funeral yesterday. He was killed in an intelligence-led police operation along with two other terrorists on Friday afternoon.

In recent months, the high turnout at such funerals has presented a huge challenge for security forces fighting militancy in Kashmir. In a tweet today, former chief minister Omar Abdullah said "Burhan's ability to recruit in to militancy from the grave will far outstrip anything he could have done on social media."

Train services from Baramulla in the Kashmir valley to Banihal town in Jammu have been suspended. The Srinagar-Jammu National Highway, that passes through south Kashmir, has also been closed.

Several separatist leaders including Syed Ali Geelani and Mirwaiz Umer Farooq, who have called for a valley-wide shutdown today to protest against Wani's killing, have been placed under house arrest. Jammu and Kashmir Liberation Front (JKLF) chairman Mohammad Yasin Malik was arrested after said he would lead a protest march.

Burhan Wani, 22, had become the face of new militancy in Kashmir, representing the disturbing profile of young, educated local boys taking up arms. He featured in videos circulated on Facebook and WhatsApp aimed at recruiting young Kashmiri men for terror.