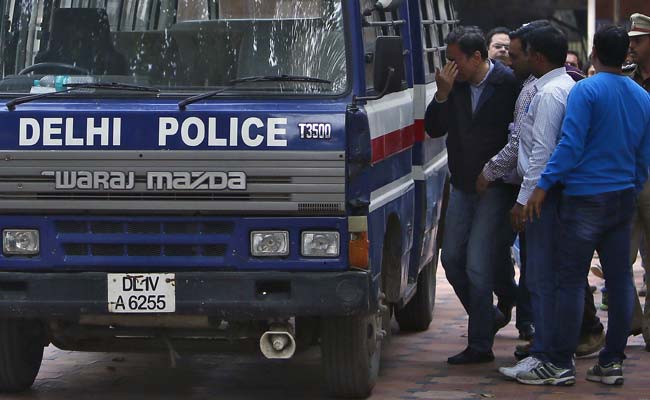 New Delhi:
The Delhi Police has told a city court that the offence committed in the Petroleum Ministry documents leak case was covered under the Official Secrets Act (OSA) and inquiry on this aspect was underway.
Opposing the bail plea of Jubilant Energy's official Subhash Chandra, who along with 12 others, has been chargesheeted in the case, police said that he was in unauthorised possession of six sets of documents recovered from him.
"He (Chandra) was not authorised to possess any of these documents. He should not be having possession of any of these documents. These documents were not in public domain," the prosecutor said.
He said, "it is an offence under the OSA but it has not yet been slapped. The inquiry is going on".
During arguments, the counsel appearing for Mr Chandra said the charge sheet says that no secret documents have been recovered from the possession of his client, who has been in custody for over two months.
The defence counsel also said that charge sheet has already been filed and no mobile phone or laptop of his client was seized by the police during investigation.
The prosecutor countered his submissions saying there were around 50 telephone calls between Mr Chandra and co-accused Lalta Prasad during March 1, 2014 to February 17, 2015.
He said that investigation is going on as to how these documents were used by Mr Chandra and his firm and mobiles and laptops of senior officials of Jubilant Energy have been seized and have been sent for forensic examination.
Additional Sessions Judge Raj Kapoor has reserved the order on Mr Chandra's bail plea for April 30.
The court, which was scheduled to hear the arguments on the bail pleas of four other corporate executives and another co-accused in the case, adjourned hearing on their pleas to April 29 after their counsel sought adjournment on the ground that lawyers' body are observing strike.
Lawyers in district courts are observing a strike till tomorrow against the delay in tabling in Parliament an amended bill regarding enhancement of pecuniary jurisdiction of trial courts.