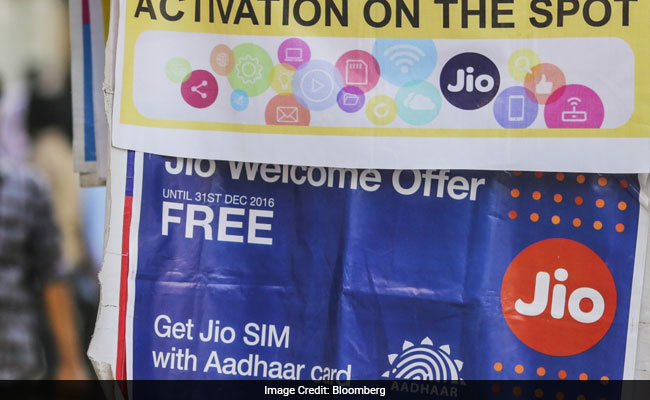 London:
Reliance Jio, one of India's newer telecom giants, is planning to launch its own virtual reality app next year which it will develop in collaboration with the
Birmingham City University
. During a tour of the university this week as part of the ongoing UK-India Future Tech Month organised by the UK's Department of International Trade, representatives from the mobile network operator held talks with senior academics.
"Birmingham City University and indeed the wider West Midlands is at the forefront of digital media technology and our active researchers ensure our students are best equipped for future careers in image and audio processing, digital media distribution and mixed reality systems," said Professor Julian Beer, deputy vice-chancellor, of Birmingham City University.
He welcomed the delegation, calling it an opportunity to share knowledge and experience and expressed hope that it would lead to further "institutional links with the country".
As part of the discussions around its new VR app, Jio's inhouse studio is reportedly planning to collaborate with experts at the university by expanding their technical know-how, co-creating content and ensuring they are making best use of the latest technology.
Meanwhile, philmCGI - an animation studio based out of both Mumbai and Pune - is also expanding its offer in VR and augmented reality (AR).
"Birmingham City University has state-of-the-art media facilities; it is no wonder so many Indian students want to come to the UK to study," said Anand Bhanushali, founder and managing director of philmCGI, who also indicated that their tour of the campus had led to discussions around a number of opportunities for collaboration.
The event was hosted by the University's recently-established India Innovation Group, which comprises academics and staff who have a direct connection to or an interest to India in terms of collaboration, industrial and educational links, or who have joint projects currently in development.
Chaired by Rajinder Dudrah, Professor of Cultural Studies and Creative Industries, the group is currently made up of a team of 13 academics and staff.
Prof Dudrah said that India is an important part of the world not just in terms of international students but also because of the wealth of opportunities for mutual understanding.
Read also:
Jamia Vice Chancellor Conferred Sir Syed Lifetime Achievement Award
8,200 Get 'On The Spot' Jobs In Job Fair: Delhi Government
Anna University To Get India's Second Technology And Innovation Support Center (TISC)
Australia Preferred Destination For Indian Students: Western Sydney University Vice Chancellor
IIT Kharagpur And University Of Manchester Explore Opportunities For Collaborative Programmes
Click here for more
Education News
(Except for the headline, this story has not been edited by NDTV staff and is published from a syndicated feed.)