Highlights
Uphaar cinema fire killed 59 in 1997, most choked to death
Owners - Ansal brothers, guilty of criminal negligence
Gopal Ansal to be jailed, but not brother Sushil: Supreme Court
New Delhi:
The Ansal brothers, real estate barons who built and operated Delhi's Uphaar cinema, are guilty of causing death due to negligence and one of them must go to jail within four weeks, the Supreme Court ruled today. Gopal Ansal, 69, has been given a year-long sentence; he has been given a month to surrender and be moved to prison, judges said. Sushil Ansal will not be jailed because of his age, they said; he is 77. Jail time served earlier by the Ansals was factored into today's verdict.
In 1997, a fire at the cinema left 59 people dead. Most of them choked to death after being trapped in the balcony. Basic fire safety rules had been broken - exit routes had been blocked to add more seats. The incident happened during the screening of Bollywood movie 'Border' at the cinema located in south Delhi's Green Park area. Over 100 people were also injured in the subsequent stampede.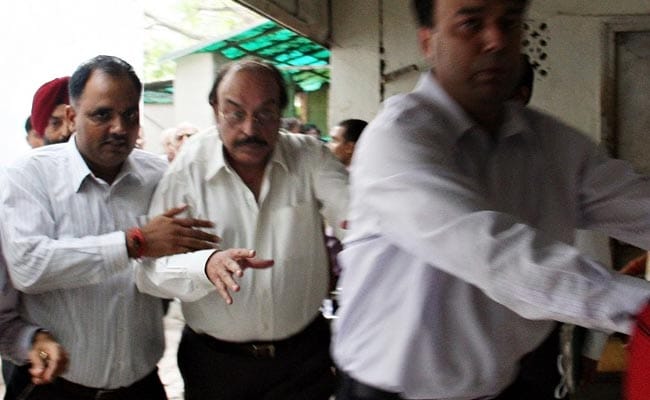 In 2015, the Supreme Court ruled that the Ansals would not be jailed though the charges against them merited a two-year term; instead, they were fined 30 crores each. Judges at that time said that the men had spent a few months in prison after being convicted by a lower court and because of that, and their age, they would not be imprisoned again. The CBI, which investigated the case, then asked the Supreme Court to reconsider its decision.
The campaign against the Ansals has been led by Neelam Krishnamurthy, whose young son and daughter died in the fire. "Why should they (the Ansals) not get the maximum sentence of two years?" she asked today, furious. "Sushil Ansal was in his 50s when the crime was committed. Why should he get the benefit of age like juveniles do?" she said of the older Ansal brother being exempted from jail time.