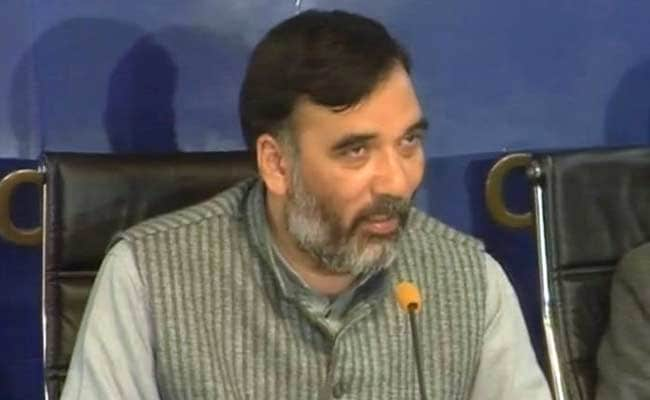 New Delhi:
A day before its implementation on a full-fledged working day, the Delhi government on Sunday said that elaborate arrangements have been made to meet the "real challenge" as part of which volunteers will be using hidden cameras to take pictures of violators and additional police forces would be fielded to ensure its effective compliance.
Delhi Transport Minister Gopal Rai yesterday held a coordination committee meeting which was attended by senior officers from Traffic Police, Delhi Police, civil defence force, Metro officials and other agency heads engaged in implementation of the ambitious car-rationing scheme, which came into force on January 1.
The government's move to ask the volunteers, comprising civil defence personnel, NCC and NSS cadets to click pictures assumes significance as they were initially asked to focus on mindset change by resorting to polite tactics like handing out roses.
"As we saw that on the first day of this pilot project, people came out with odd-numbered vehicles and on the second day Saturday, even-numbered vehicles plied on the capital roads. This itself is an indication that the mindset of people for environment is changing and I salute all Delhiites for this 2 days' success", Mr Rai said after the meeting.
The government said that the Delhi Transport Corporation (DTC) buses would possibly ferry around 64 lakh commuters tomorrow onwards, much more than the usual figures, while Metro is expected to carry 32 lakh commuters against the previous data of 26 lakh daily.
"Civil defence volunteers will be given mobile camera and hidden cameras to be used to track violators. Very strong monitoring would be resorted to and no soft approach would be taken. Additional 100 teams of traffic police will be fielded on roads to monitor," Mr Rai said.
Mr Rai also mentioned that "a few people" want to ensure the failure of this scheme.
"Today one person has written on my Twitter account that tomorrow some miscreants are being sent from Meerut, Haryana and Uttar Pradesh to create chaos in Delhi's roads. I don't know how much truth lies there now but I have received such message for the first time only. So this shows that how some nervous people can stoop to such levels because of our success", Mr Rai said.