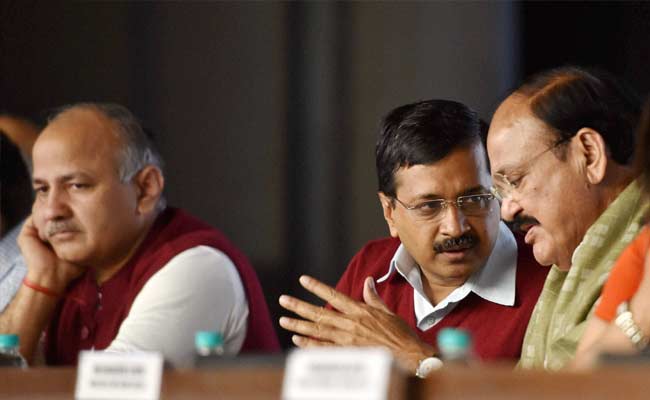 New Delhi:
The Centre today allotted Rs 3,250 crore for de-congesting and developing Delhi, also offering the state government some rare praise in relief from the icy ties shared by the two administrations.
Allotting an additional Rs 96.7 crore for making the national capital cleaner, Union Minister Venkaiah Naidu praised Delhi Chief Minister Arvind Kejriwal for roping in three municipal bodies in the city for his week-long cleanliness drive that started today.
"Political parties should not look at each other as enemies but with mutual respect," Mr Naidu said. The BJP, which rules the Centre, and Mr Kejriwal's Aam Aadmi Party have long shared difficult relations.
"Central government, Delhi government and municipal corporations of Delhi together launching Swachh Delhi campaign is an affirmative statement of 'Team India' spirit at work as desired by Prime Minister Narendra Modi", Mr Naidu said.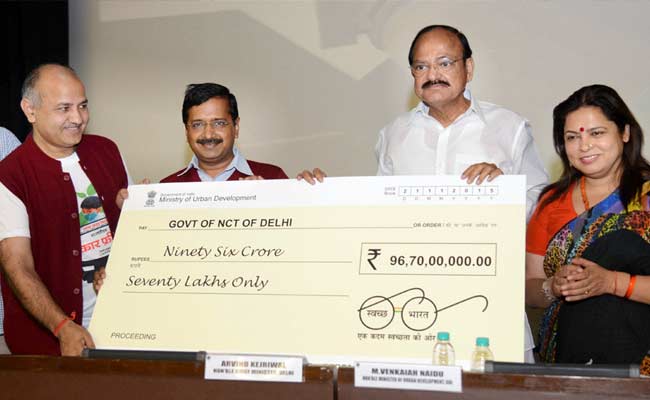 The ambitious campaign aims to clear the capital of garbage and construction waste within a week. Mr Kejriwal announced that since the campaign was unveiled last week, more than 13,000 sanitation-related complaints were received which will be investigated.
From the package announced today, the Delhi government will get Rs 1,500 crore, the Centre-controlled Delhi Development Authority will get Rs 1,665 crore and the North Delhi Municipal Corporation will get Rs 85 crore for various projects, the government said.
"The projects include construction rail under bridges and over bridges, construction of long tunnel and completion of Dwarka Express Way between Urban Eastern Road-II and Northern Peripheral Road," Mr Naidu said.