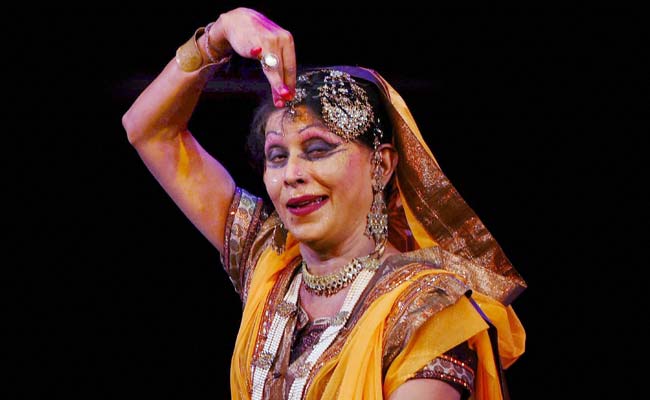 New Delhi:
The celebrated court of Wajid Ali Shah, the last Nawab of Awadh, came alive to 'kathak' moves and dulcet tunes of 'thumri' as the audience at a show for promoting cancer awareness were transported back to an evening of enchantment in 19th century Lucknow.

When Padma Shri Kathak danseuse Shovana Narayan performed to the tune of 'Kya din thay woh... rang mai dooba' through 'abhinaya', it sure tugged at the heartstrings of the audience, who sat listening rapt in a magical spell inside Stein Auditorium at India Habitat Centre yesterday.

The lively rhythms of Lucknow 'thumris' resonated in the voice of Hindustani semi-classical singer Kumud Diwan, who was the co-performer for 'Oorja', the concert, as the name suggests, for positive energy organised by the Indian Cancer Society.


Reflecting the inherent secular values of Shah's poetry, who used to write under the pen name Akhtarpiya, the duo performed to his verses dedicated to the festival of colours, Holi and Jhoola, the festival of swings.
Gursharan Kaur, wife of former Prime Minister Manmohan Singh, who was also present on the occasion, awarded three volunteers of the society - Beeta Mehta, Rekha Gulabani, and Rashmi Vohra - for their exceptional contribution towards the cause of cancer eradication.