Oct 02, 2018 21:05 (IST)
Mahatma Gandhi's birth anniversary celebrated in Sydney with symbolic Dandi march
A symbolic Dandi march, led by children, was organised on Tuesday at the University of New South Wales (UNSW) campus in Australia to commemorate Mahatma Gandhi's birth anniversary.
India's Consul General B. Vanlavawna, who joined the symbolic march, said Gandhi's ideas and values were still relevant and remembering him was a celebration of those ideas.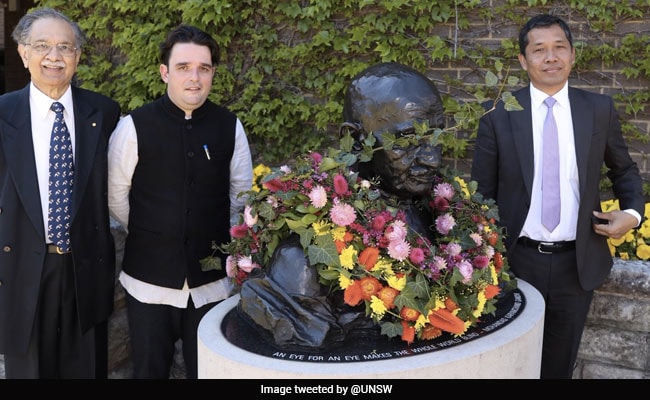 UNSW Pro Vice-Chancellor (International) Laurie Pearcey said the varsity library tower would be illuminated with Indian tricolour for the next two weeks.
"Gandhi was an advocate of change and resistance, but also of harmony, tolerance and cooperation, which is why commemorating his birth is just as relevant in Australia as it is in India and many nations," he said.