May 23, 2018 19:22:56 (IST)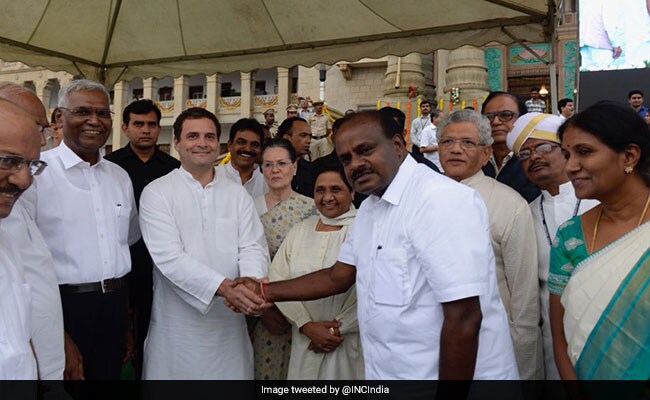 Congress president who was present at the ceremony, tweeted his congratulatory message to the newly elected chief minister.
"My best wishes to @HD_Kumaraswamy & @DrParameshwara as they begin their new innings as the CM & Deputy CM of Karnataka.
It was a pleasure to meet & share the stage with leaders of opposition parties from all over India, at the swearing in," Rahul Gandhi tweeted.