May 23, 2018 17:51:06 (IST)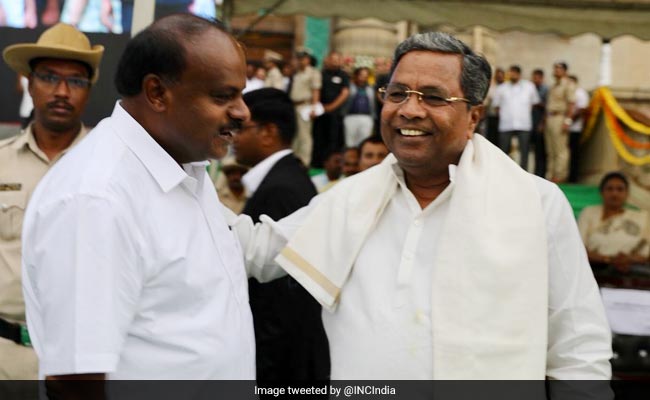 Siddaramaiah and Kumaraswamy photographed together at the oath ceremony in Bengaluru.
The former Karnataka Chief Minister Siddaramaiah, soon after BS Yedyurappa had submitted his resignation, said that the BJP's "Operation Lotus" to poach legislators from other parties has failed and democracy has won in Karnataka. "Conspiracy by BJP fails. Their attempts to indulge in anti-constitutional activities have failed."