May 23, 2018 14:24 (IST)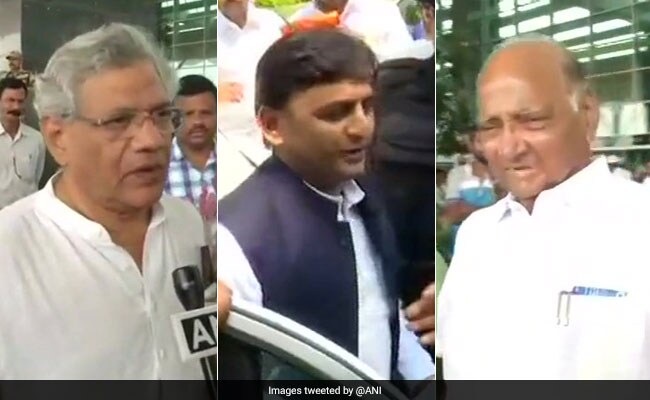 Sitaram Yechury, Sharad Pawar and Akhilesh Yadav arrive in Bengaluru to take part in the oath ceremony of HD Kumaraswamy.
On the Congress-JDS alliance in Karnataka Sitaram Yechury said, "There is no such thing as a "maha gathbandhan" here. In Karnataka, it is the Congress and the JDS, in Uttar Pradesh, it is the Samajwadi Party and the BSP, in Bihar, it is the RJD and other parties. In Kerala, it will be Congress vs Left. So there will be different combinations in different states. Any combination or alliance is formed after the election."