Mar 31, 2018 16:52:14 (IST)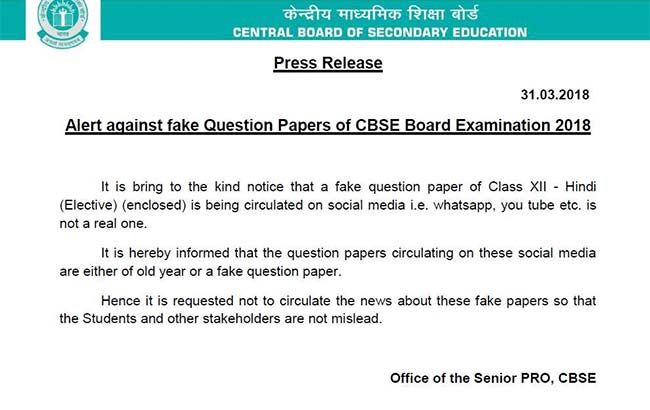 CBSE's statement on a fake Class XII - Hindi question paper being circulated.
CBSE today issued a statement informing that a fake question paper of Class XII - Hindi is being circulated on social media and is not a real one. The statement further said that the paper is either old or fake.