Feb 18, 2018 08:03:34 (IST)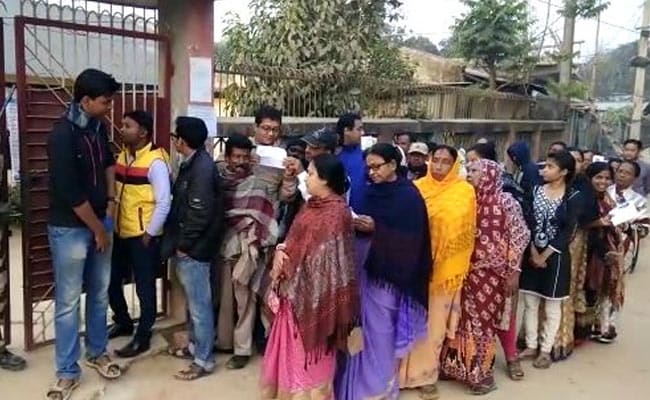 People stand in a queue to cast their vote at a polling booth in Tripura.
The election expenses ceiling for candidates was revised by the centre in February 2014. The maximum limit of election expenses for assembly constituencies is Rs 20 lakh per candidate for Meghalaya, Nagaland and Tripura. All candidates are required to give their accounts of expenditure within 30 days of declaration of results, the Election Commission said.