Mar 11, 2017 15:41 (IST)
UP Is Victory Of PM Modi's Vision, Says Amit Shah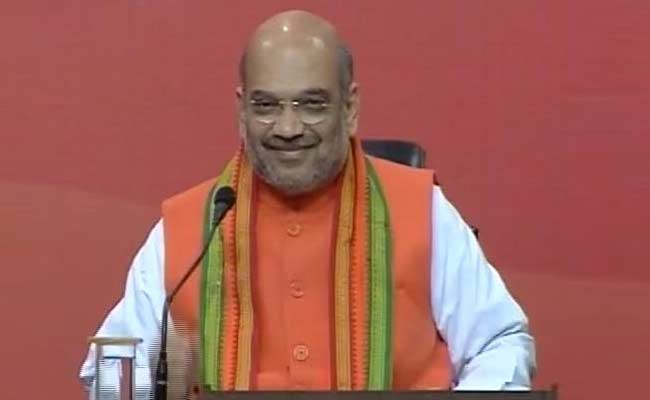 BJP President Amit Shah credits Uttar Pradesh's landslide victory to PM Modi's development programmes and the hard work of millions of party workers. He said the country's development goes through UP's growth.
Mr Shah gave a special mention to BJP's performance in Amethi and Rae Bareli, traditional strongholds of the Congress, where the party is set to win 6 of the 10 assembly seats.
On Mayawati's accusation of poll rigging by the BJP, Mr Shah said, "I can understand her state of mind," adding that he would not like to comment further.
Mr Shah said the BJP will tomorrow pick chief ministers of four states - Goa and Manipur apart from UP and Uttarakhand - when it welcomes PM Modi at the party headquarters and sit down for a parliamentary board meeting. (Congress is leading in Goa and Manipur at the moment.)