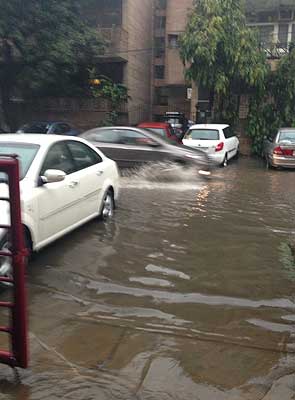 New Delhi:
After overnight thunderstorms and heavy rain -the maximum in 10 years - the temperature in Delhi will dip tomorrow, the met department predicts.
(See pictures)
More rain is expected through the day.
Delhi received 50mm of rainfall last night- a record for the last decade.
(Share your pictures and videos here)
Traffic was slow this morning with jams and water-logging in areas including ITO, Vikas Marg and South Extension.
The minimum temperature was recorded at 11.7 degrees, three degrees above normal but the windchill factor added to the chill in the air.
The maximum temperature in the last 24 hours was recorded at 19.3 degrees Celsius, which is three degrees below normal.
(With inputs from PTI)