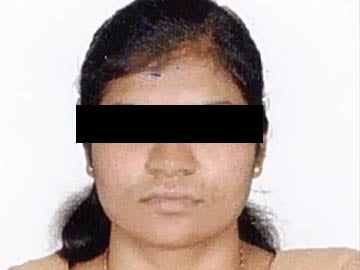 Chennai:
Two migrant labourers were arrested in Chennai today in connection with the murder of a 24-year-old woman techie on the outskirts of the city.
Uma Maheshwari, an employee with the Tata Consultancy Services (TCS), had been missing since February 13 after she left office. Her body was found in a decomposed state on Saturday near her office at the at the SIPCOT IT Park in Siruseri.
The accused have been identified as Uttam Mandal (24) and Ram Mandal (21) from Malda district in West Bengal.
Police say the young techie had decided against using the office cab on the day she was killed. While she was walking towards the main road, she was allegedly accosted by the two men who forcibly took her to a bushy area where they allegedly sexually assaulted her and later murdered her.
An autopsy had revealed stab injuries at four places on the woman's body, which is believed to have led to her death.
The accused also allegedly took away the woman's mobile phone and credit card which they later attempted to use.
Police said the duo would be produced before a local court on Wednesday.
The Tamil Nadu government had handed over the probe into the IT employee's death to the Crime Branch (CB-CID) of the state police after pulling up the local police for inaction.
The police had also announced a Rs. two lakh reward for any information that would help identify the accused.