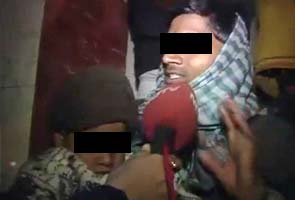 New Delhi:
NDTV's story of a six-year-old cancer patient having to spend the night in a public toilet outside the All India Institute of Medical Sciences (AIIMS) in biting cold has shaken the government up.
Sources said Union Health Minister Ghulam Nabi Azad, who saw the boy's plight on NDTV, spoke to Delhi Health Minister AK Walia and requested the Delhi government to take charge of a temporary shelter built by AIIMS and shift homeless patients there.
Sources said the shelter can give cover to roughly 500 people. Around 100 patients spending nights in the open would be shifted there on Thursday night.
Dr Walia too visited the shelter and said it would be started on priority. "I was moved by the story on your channel. We plan to take this seriously," he told NDTV.
The child who was forced to take shelter in a public toilet on Wednesday - the coldest in Delhi in 44 years - is from Bulandshahr in Uttar Pradesh. He has lost both his eyes to cancer in the last three years. AIIMS has no bed for him, so he braves the bone-chilling cold every night in the toilet with his father.
The Delhi government has about 150 shelters for the homeless in the city, but with around three lakh people on the streets, that's far too less.
Last year too, NDTV reported how this public toilet at AIIMS was used as a shelter by homeless patients and their relatives. The police had evicted them, but the cold has forced them to come back this year.
(Thousands of people in Delhi are in need of your help. Please donate blankets for them. For details, read: This winter, help keep someone warm. Donate a blanket.)