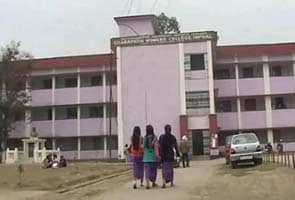 New Delhi:
Five days after a Manipuri girl was raped in the Capital, the Delhi Police have made a breakthrough in the case by arresting a 30-year-old man.
The suspect, Anuj Saini - who works as a sales executive - was arrested after his ATM card was recovered from the spot where the rape took place.
The 20-year-old Manipuri girl was raped last Wednesday when she was returning from work.
The accused, allegedly, offered a lift to the victim from Gurgaon to Mahipalpur, while she was waiting for a public bus at around 8:45 pm. The accused, forcefully drove to an isolated area in Dwarka's Sector 20 and raped her inside the car.
He had also, allegedly, attempted to murder her after the rape.