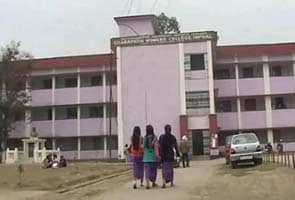 New Delhi:
The notoriety of being considered the most unsafe city for women continues for Delhi as the city was witness to yet another rape, this time of a 20-year-old Manipuri student. The girl, working at a spa centre, was raped in Dwarka on Wednesday night by a man who offered her a lift back home. But 48 hours on, there seems to have been no breakthrough in the case.
"The DCP of South West Delhi, despite getting clear clues, is not arresting the person but saying they are still investigating the case," Madhu Chandra, Spokesperson of North East Helpline said.
The allegation of inaction on the part of the police stems from the fact that cops found the debit card of the accused from the spot, thus revealing the latter's identity.
The police official in charge of the district under whose jurisdiction the crime took place refused to come on camera. He, though, told NDTV that they have been conducting raids to nab the accused.
Meanwhile, a sense of deep mistrust and anger runs through the north-eastern community over what they call as cultural stereotyping, something that makes them vulnerable to crimes in the city.
Their fears are supported by statistics - according to two studies conducted in 2008 by the North East Support Centre, 50% of the molestation and harassment cases in the national capital involve girls from the region.
The Delhi Police, though, has refused to accept the survey. But with growing incidents of crimes against women, the city is gradually losing out on trust, especially from students hailing from the North East which comprise one of the largest campus communities.
(With agency inputs)