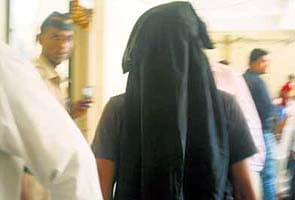 Mumbai:
Sexual predators often come up with some of the most innovative ideas and methods to satisfy their inner monster.
One such monster, identified as Ram Rajesh Verma, has been arrested by the Borivli police on charges of raping a 16-year-old girl over a period of four months.
According to the police, Verma (28), a manager in a catering firm, would buy a bottle of liquor for the victim's mother every night, who was his neighbour.
Once the intoxicated woman passed out, Verma would rape the 16-year-old in her house. He threatened the girl and managed to procure her silence for nearly four months.
The unsuspecting mother did not have a clue of what was going on in her house. It was only when her daughter became pregnant that the woman realised her folly. She called Verma on his cellphone and confronted him.
"The girl's mother was not aware of the rape. But last week she discovered that the girl was pregnant. When she confronted Verma he promised the woman that he would get the child aborted. The mother of the girl agreed and did not approach the police," said Bhagwan Chate, senior police inspector of Borivali police station.
"However, yesterday when Verma did not answer his phone, the girl's mother assumed that he had fled. She then approached the police and filed a complaint against Verma," said Chate.
The police have arrested Verma on charges of rape and will produce him before the court on Wednesday.