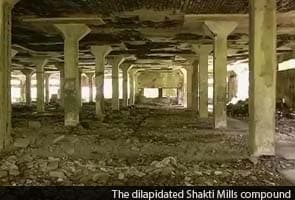 Mumbai:
The minor who was arrested in connection with the July 31st gang-rape of a 19-year-old woman at the Shakti Mills compound in Mumbai has been identified positively by the woman and her friend who was with her on the night she was attacked. The minor was identified at the Dongri Remand Home where he is being held.
Among the five accused in the case, three have been arrested in connection with the gang-rape of a photo journalist at the same place on August 22. The other accused in this case is one the run.
Days after the accused in the gang-rape of a 22-year-old photojournalist confessed they had brutalised other women too, the 19-year-old said she too was gang-raped by at least three of them. A minor was involved in the earlier case too.
The woman, in her statement to the police, said five men assaulted her in the abandoned Shakti Mills compound in the heart of Mumbai on July 31.
In a modus operandi eerily similar to the August 22 incident, the 19-year-old said her attackers tied up her male friend who had accompanied her to the mills before assaulting her.
Police sources said the call centre worker was so traumatised after the incident that she left Mumbai for Chhattisgarh without informing anyone.
Since a missing complaint was filed by her family, the police called the 19-year-old upon her return to Mumbai on Sunday.
It was then that she revealed her ordeal to the police and even identified the three men already under arrest in connection with a similar assault on the photojournalist, sources said.
This is the second case involving the Shakti Mills gang-rape accused, who have admitted to assaulting other women in the past, including a ragpicker, who is yet to come forward to record her statement.
If found to be serial offenders, the accused may end up spending their entire lives behind bars.