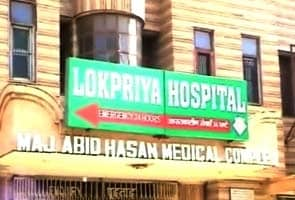 Meerut:
Police in Meerut have detained an engineer for allegedly killing his 23-year-old daughter. The man, who is said to have nursed a grievance about not having a son, allegedly strangled his daughter, a college student, on Friday before trying to forcibly drown her in a bathtub. The immediate provocation for the crime is yet unknown.
The accused, along with his wife and older daughter, reportedly took his daughter to the hospital, but she was declared dead on arrival. Police say he fled from the hospital thereafter and was detained at a relative's house. A friend of the girl's sister has also been detained for questioning.
The mother of the girl, who filed the FIR, alleges that her husband forced her daughter to write a suicide note - claiming that she was responsible for her death - before killing her.
(
With inputs from agencies
)