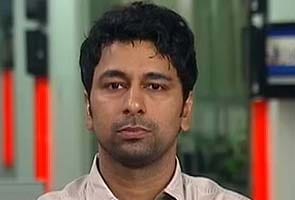 Mumbai:
Two Air India employees who were arrested for alleged objectionable posts on Facebook and suspended by the airline will resume work today.
Cabin crew members Mayank Mohan Sharma and KVJ Rao have been under suspension since their arrests in May this year. They have been asked to undergo a refresher course.
The two are alleged to have shared lewd jokes about politicians, made derogatory comments against the Prime Minister and insulted the national flag in their posts.
That prompted a past-midnight police raid at their homes and arrest under the controversial 66(A) and 67 sections of the Information Technology Act. The two spent 12 days in police custody.
Mr Sharma and Mr Rao say they merely shared content easily available on the Internet. They have written to the Mumbai Police, seeking action against the policemen who booked them.
It took the police nearly two months to make the arrests after lodging the FIR in March. Mr Sharma said the cyber cell wing investigated the complaint for over a year but never summoned them even once.
Mr Rao alleged the police acted under political pressure from NCP politician Kiran Pawaskar.