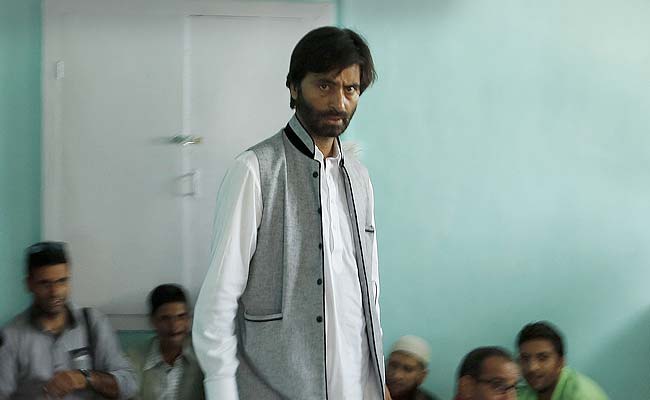 New Delhi:
Talks between the Indian and Pakistani National Security Advisers on the weekend appeared to be in deep trouble on Friday as the two countries exchanged hard rhetoric. Islamabad has asserted that it will not cancel a meeting with Kashmiri separatists despite India emphasizing that it would be a deal-breaker.
Here are 10 developments in the story:
Saying it's "not surprised" at Pakistan's stance, India said "unilateral imposition of new conditions and distortion of agreed agenda cannot be the basis for going forward."

India hit back after Pakistan refused to cancel its National Security Adviser Sartaz Aziz's meeting with Kashmiri separatists.

Pakistan also said it had proposed a comprehensive agenda reflecting the "broader understanding in Ufa" that all outstanding issues, including Kashmir and terrorism would be discussed between the two countries.

"What is the force that compels Pakistan to disregard agreements reached by two elected leaders?" question the Indian foreign ministry, referring to the agreement between Prime Minister Narendra Modi and Pakistani premier Nawaz Sharif in Ufa, Russia in July.

Nawaz Sharif, who had faced criticism in his country over the Ufa agreement missing any reference to Kashmir, reportedly said in an internal meeting today that there would be no stepping back on Kashmir.

Pakistan has invited Kashmiri separatists to a reception hosted by its envoy in Delhi on Sunday evening for Sartaj Aziz, who is to hold talks with his Indian counterpart Ajit Doval on Monday.

India has emphasized that any meeting between the Kashmiri separatists and the Pakistani delegation either before or after the talks is unacceptable. Sources say the separatists will be stopped from meeting Mr Aziz and could even be detained on arrival at the Delhi airport.

Separatists Yasin Malik, Syed Ali Shah Geelani and Mirwaiz Umer Farooq had been detained in Srinagar on Thursday but were released within two hours, reportedly after Mehbooba Mufti, the president of Jammu and Kashmir's ruling PDP and Chief Minister Mufti Saeed's daughter, stepped in.

India called off talks last July after Pakistan consulted the separatists before a meeting of Foreign Secretaries.

A year later, the two prime ministers met on the sidelines of the Ufa conference and agreed to restart talks as part of several breakthrough announcements.
Post a comment