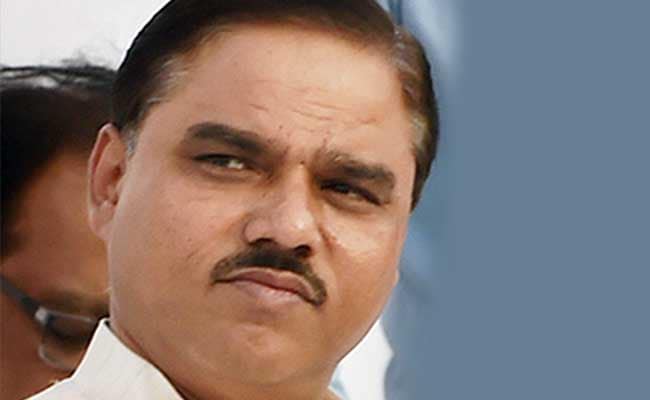 New Delhi:
The Avadh University has said former Delhi law minister Jitender Singh Tomar had never been its student. A university spokesperson said the same reply was given to a query raised under the Right to Information Act. Mr Tomar was taken by the police to Faizabad in Uttar Pradesh today in connection with investigations into the allegation that he had forged his degrees.
Here are 10 developments:
The Aam Aadmi Party's Kapil Mishra is likely to be the new law minister of Delhi, after Jitender Singh Tomar resigned from the post late on Tuesday.

Mr Tomar's lawyers have moved a Delhi court for bail, they have also sought a revision of the trial court order that remanded him in police custody for four days. "My degrees are absolutely genuine. It is a conspiracy by the BJP and the central government," Mr Tomar said this morning.

The police say Mr Tomar not only submitted a fake science graduation degree and law mark sheets to the Bar Council of Delhi, but also forged a migration certificate. Police sources said after a month-long investigation, they found around 50 witnesses. They are also investigating whether his allegedly fake certificates are part of a larger racket.

"Whether he made them (fake degrees) himself or did he procure it from somewhere? If they were procured from somewhere, it will be important to zero down on the person who provided him these documents and if there is a racket, then who else did they provide such documents to," said Delhi Police chief BS Bassi.

Mr Bassi said a case was filed against Mr Tomar only after days of investigation and gathering of concrete evidence. The police have denied political pressure and said the case was "of a serious nature" and so they needed the arrest and custodial interrogation of the former minister.

Mr Tomar, who was arrested on Tuesday morning, was taken by train from the capital around midnight to UP capital Lucknow and from there by road to Faizabad this morning. The police said they needed to take him there for a spot verification and questioning. He will also be taken to Bihar.

Mr Tomar says he got his Bachelor of Science degree from Avadh University in Faizabad and LLB or bachelor of law from the Bishwanath Singh Institute of Legal Study College, Munger, affiliated to the Tilka Manjhi Bhagalpur University in Bihar.

A case of cheating, forgery and conspiracy has been filed against the 49-year-old AAP leader.

Mr Tomar sent his resignation to Chief Minister Arvind Kejriwal after a Delhi court sent him to four days in police custody on Tuesday night, saying he was resigning because he did not want the Aam Aadmi Party (AAP) government's image to be tarnished.

Mr Tomar's arrest comes amid a bitter turf battle between the AAP government and Lieutenant Governor Najeeb Jung, who represents the Centre in Delhi. Mr Kejriwal is meeting Mr Jung, and is expected to hand over the Mr Tomar's resignation and name Kapil Mishra as the new Law Minister.