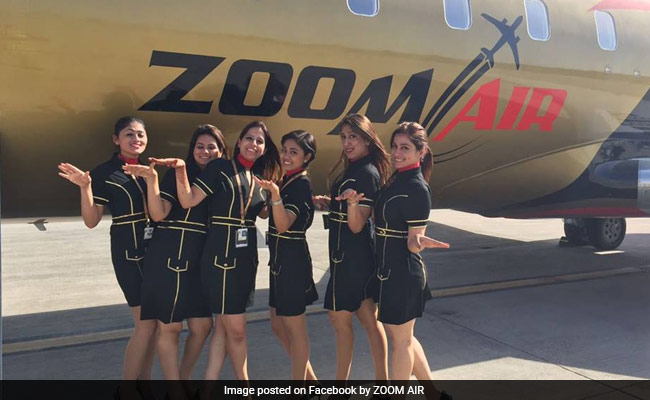 Highlights
Zoom Air plans daily flights to Jorhat, Shillong from May 1
India's newest airline added daily direct flights to Durgapur recently
Plans to start flights to Jabalpur, Mumbai, Surat, Tirupati this summer
Zoom Air, India's newest full service airline, plans to operate daily flights to Jorhat and Shillong from May 1, 2017. "Zoom Air introduces daily connections to Jorhat and Shillong wef 1st May 2017 with direct Flights (first time) between Kolkata to Jorhat and Jorhat to Shillong as well as Shillong-Kolkata...," its
chief executive officer and director Koustav Mohan Dhar
told NDTV Profit in an emailed response. Zoom Air, which marked its entry as the 12th operational carrier in the domestic aviation market on February 15 this year, also added daily direct flights to Durgapur from Delhi and Kolkata recently.
Zoom Air also plans to start direct flights to Jabalpur, Mumbai, Surat and Tirupati this summer, the airline said on its website.
"From mid-May we are starting our Delhi-Bikaner-Delhi-Jabalpur-Kolkata-Dimapur-Kolkata-Jabalpur-Delhi flight which shall also operate as direct Delhi-Amritsar-Delhi evening services," Mr Dhar said, adding: "From June 10th we start in our third aircraft into western India connecting Delhi- Surat-Mumbai- Tirupati- Mumbai-Surat -Delhi flights."
Zoom Air's entry comes amid
strong growth in the market
and will further deepen competition, say analysts. The daily flights to Durgapur from Kolkata and Delhi will give "advantage for people from Delhi, Kolkata and Durgapur to have a same day return connectivity", the Zoom Air CEO added.
Zexus Air Services-promoted Zoom Air expects its second and third aircraft to arrive in the first week of April and around April 14, 2017, respectively. "...second and third Aircraft , same CRJ-200LR in 50 seater configuration, have completed Mandatory C Checks in Europe and shall be landing in 1st week of April (Aircraft 2) and around 14th April 2017 (for Aircraft 3)," Mr Dhar said.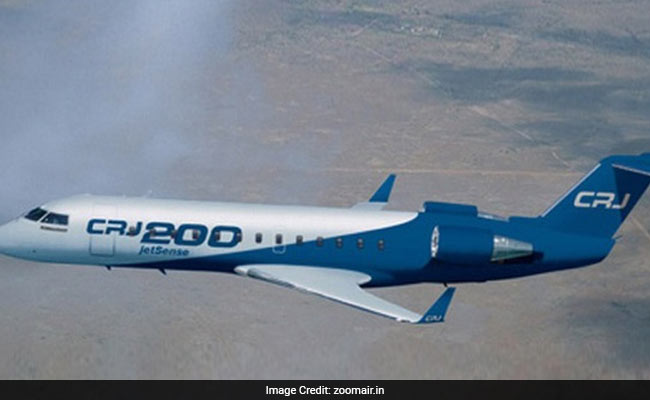 Zoom Air "shall induct the remaining 2 aircraft by end of June/July 2017", the email noted. This will consolidate Zoom Air's current fleet to three aircraft.
"As per DGCA requirements, we shall restrict till March 2018 to 5 Aircraft operations only," the Zoom Air chief added.
Commenting on the airline's business plans, he said: "The Airline started as a completely Debt Free organization with Director own funding into the project. But soon (post 5 aircraft), we feel we should be looking at Venture Capitalists and PE funds to assist us in funding and expanding the Business in a phased manner."