Highlights
Zoom Air adding daily Delhi-Durgapur, Kolkata-Durgapur flights
People from Delhi, Kolkata, Durgapur to have same day return connectivity
Daily flights from Jorhat to Kolkata from March 25, Zoom Air adds
Zoom Air, India's newest full service airline, is set to add daily direct flights to Durgapur from Delhi and Kolkata from Friday. Zoom Air, which
started its operations
in February 2017, will operate Delhi-Durgapur-Kolkata flights in the morning and Kolkata-Durgapur-Delhi in the evening from March 24, 2017, its
chief executive officer and director Koustav Mohan Dhar
told NDTV Profit in an emailed response. The entry of Zoom Air, promoted by Zexus Air Services, comes amid
strong growth in the market
and will further deepen competition, according to
analysts
.
Here are some of the other details shared by
Zoom Air
:
1) Zoom Air's daily flights to Durgapur from Kolkata and Delhi will give "advantage for people from Delhi, Kolkata and Durgapur to have a same day return connectivity", Mr Dhar added.
2) From May, Zoom Air will introduce daily flights to Jorhat and Shillong, "with direct flights (first time) between Kolkata to Jorhat and Jorhat to Shillong as well as Shillong to Kolkata as daily connection in Zoom Air's CRJ-200 as a full service commuter", the Zoom Air CEO said.
3) "From mid-May we are starting our Delhi-Bikaner-Delhi-Jabalpur-Kolkata-Dimapur-Kolkata-Jabalpur-Delhi flight which shall also operate as direct Delhi-Amritsar-Delhi evening services," Mr Dhar added.
4) From June 10, the airline will connect western parts of the country using its third aircraft, "connecting Delhi-Surat-Mumbai-Tirupati-Mumbai-Surat-Delhi flights".
5) Zoom Air will operate "daily non-stop flights" from Jorhat (Assam) to Kolkata from March 25, 2017, as per its website. A search on the airline's portal showed tickets for this flight on March 25 were sold out: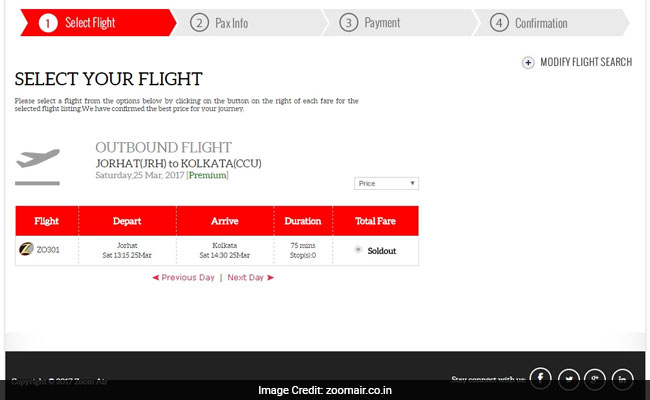 6) Zoom Air, which commenced commercial operations on February 15, 2017 to mark its entry as the 12th operational carrier in the domestic aviation market, will restrict till March 2018 to five aircraft operations only as per DGCA (Directorate General of Civil Aviation) requirements, the CEO said.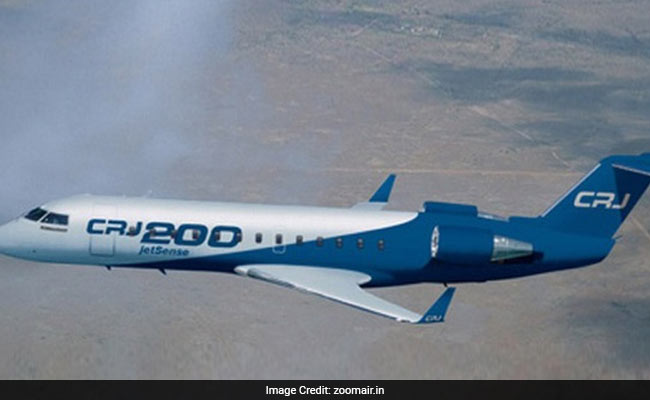 9) Zoom Air's planned fourth and fifth aircraft have been contracted and "are undergoing heavy maintenance checks, Indian Air safety modifications and livery paint job, including interior upgrade", Mr Dhar added.
10) Many airlines have been adding new routes to capitalise on strong passenger growth in India. Most recently,
AirAsia India
announced addition of two new destinations in its network - Kolkata and Ranchi.