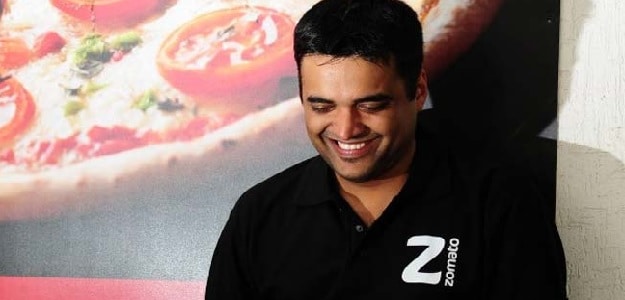 Days after the sacking of around 300 employees, an email reportedly written by Zomato CEO Deepinder Goyal has surfaced, in which the 32-year-old co-founder blamed his sales team for not "firing on all cylinders".

"The average number of meetings per day for our sales teams vary from a pathetic one to 3.5 in the best teams - it should be anywhere from five to six meetings a day.... I could go on and on," Mr Goyal wrote to employees, according to Business Standard.

The restaurant search provider Zomato, valued at $1 billion, is likely to miss its revenue target for the first time in five years, according Mr Goyal's mail.

"We are close to not living up to that for the first time in the past five years. So, we really need the sales team to achieve peak performance, and it needs to happen right now," he wrote.

Most of the layoffs, estimated to have impacted 10 per cent of Zomato's global workforce, have taken place in the sales team, according to reports.


Zomato, one of the most well-known start-ups in India, has so far raised $225 million, most of which has been spent on acquisitions.
Zomato is not the only food start-up that is struggling with sluggish growth. Analysts say the food-technology industry in India is under pressure because of fund squeeze, high cost of acquiring customers and intense competition.
"The hard reality of this growth is that our revenue hasn't kept up with the growth in our sales team," Mr Goyal reportedly wrote.