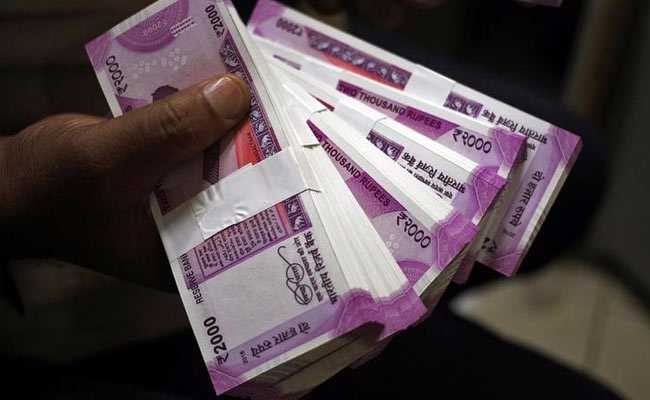 Just a day after the
Reserve Bank of India (RBI)
announced its first hike in repo rate in as many as four-and-a-half years, two banks announced hikes in lending rates for their customers. While Indian Bank and Karur Vysya announced up to 10 basis point hike in their MCLR or marginal cost of funds-based rates, Bank of Maharashtra signalled at an upcoming hike. Higher MCLR means higher EMIs for
repaying loans
. The Reserve Bank of India (RBI) had in its monetary policy statement on Wednesday announced a 25-basis-point hike in repo rate.
With the repo rate - the key rate at which the central bank lends money to
commercial banks
- at 6.25 per cent from the earlier 6 per cent, banks were prompted to pass on the additional cost of borrowing short-term money from the central bank to the customers.
Indian Bank and Karur Vysya Bank hiked MCLR by up to 10 basis points each for different tenures, they informed the stock exchanges separately. These banks were the latest to announce higher MCLR.
(Read:
Cost Of Home Loans Up To Rs. 35 Lakh May Come Down
)
Major banks State Bank of India (SBI), ICICI Bank and HDFC Bank had already hiked their MCLR ahead of the RBI's June review of its monetary policy, in anticipation of a rate hike by the central bank.
Indian Bank raised its MCLR by 10 basis points for loans with tenure of one month to five years.
Tenor
Revised MCLR (in %) wef 11.06.2018
Existing MCLR (in %)
Overnight
8
7.95
1 month
8.1
8
3 months
8.3
8.2
6 months
8.4
8.3
1 year
8.5
8.4
3 years
8.7
8.6
5 years
8.95
8.85
(Source: Indian Bank)
Karur Vysya Bank also announced a hike of 10 basis points for loans having tenure of six months and one year.
Tenor
Revised MCLR (with effect from June 7, 2018)
Existing MCLR (with effect from May 7, 2018)
Overnight
8.30%
8.3
1 month
8.30%
8.3
3 months
8.65%
8.65
6 months
9.10%
9
1 year
9.30%
9.2
(Source: Karur Vysya Bank)
Bank of Maharashtra indicated intention to increase the lending rate. Repo rate transmission is expected to follow in terms of marginal hike in banks' lending rates, which some of the banks have already announced, news agency Press Trust of India reported, citing Bank of Maharashtra MD and CEO R P Marathe, as saying in a statement.
Wednesday's move by the RBI marked the first hike in the repo rate in about four and half years.
(With agency inputs)