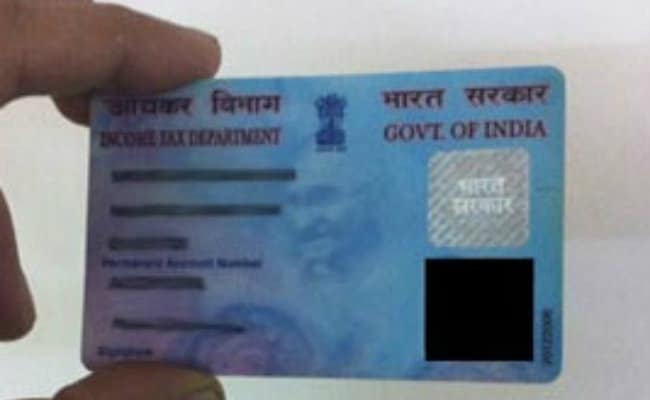 Highlights
You can apply for a new PAN card application form via UMANG app
Existing PAN card holders can apply for change/ correction in PAN card
You can make payment for PAN card via UMANG app
UMANG app, the one-stop shop to access more than 300 government services, has now started providing PAN cards or permanent account numbers, which is required for financial transactions like opening a bank account and filing income tax returns (ITR). UMANG app provides a unified platform where multiple government services (central, state and regional) can be accessed by users. Users now can not only apply for a PAN card via UMANG app but also access other PAN card-related services like correction in PAN card details, location of nearest centres, and making PAN card payments, among other things.
The Press Information Bureau informed about this development via its official Twitter handle @PIB_India.'
#UMANGforAll | If you haven't obtained your PAN card already, now a new way is available for applying for one. @UmangOfficial_ app provides 300+ services on a single platform, including one that enables users to apply for a new PAN card and other PAN related services too. #UMANGpic.twitter.com/24p8SA9kFK

— PIB India (@PIB_India) September 12, 2018
Here are the PAN card services that you can access via UMANG app:
1. You can apply for a new PAN card application form. This form is referred to as Form 49 A. Both individuals and companies can apply for a PAN card via UMANG app.
2. If you want to change details like name, address, date of birth and father's name in your PAN card, UMANG app allows you to do so. Existing PAN card holders can apply for change/ correction in PAN card change request form or CSF.
3. UMANG app allows you to track your PAN card application/ CSF application status through the application number or PAN card number.
4. You can make payment for PAN form 49 A and CSF by providing your application number. You can continue from where the system got interrupted for e-signature and know-your-customer (KYC) norms, which help in verification of your identity.
PAN is a ten-digit alphanumeric number, issued in the form of a laminated card, by the Income Tax Department, to any "person" who applies for it or to whom the department allots the number without an application.
PAN is compulsory for filing of income tax returns. For financial year ending March 2019, you can pay advance income tax. The last date for filing the second instalment of advance income tax for this financial year is September 15.