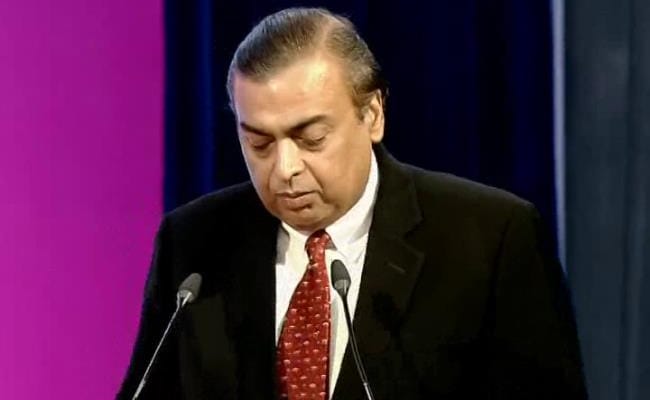 Mukesh Ambani, the head of Reliance Industries predicted that India's GDP will double to $5 trillion in the next seven years. He also said that by 2030, it can cross the $10 trillion milestone, and India can "most certainly" become the most prosperous nation in the world overtaking the US and China within this century.
"By the middle of the 21st century, India's rise will be higher than China's rise. And more attractive to the world," Mukesh Ambani asserted. "India will provide a superior and different development model (which) creates equitable and inclusive growth based on technology, democracy, good governance and a society-wide culture of empathy."
Delivering a talk at the HT Leadership Summit on the theme 'India will become a global economic leader' Mr Ambani, said the first Industrial Revolution used coal and steam power to mechanise physical activity, the second used electricity and oil for mass production and distribution and the third used electronics and IT to increase productivity and automation.
Mr Ambani also listed out Aadhaar as the largest and the most sophisticated, biometric ID system, and the launch of 104 satellites with a single rocket as examples of India's prowess.
Talking about Reliance, Mukesh Ambani said that five years ago, when most Indian businesses were investing outside India, it decided to put in about $60 billion in India.
"We have nearly completed this investment cycle. We are now ready to commit even more in our next investment cycle," he said, without sharing details. This is being done on "undiminished conviction that India is the biggest investment opportunity in the world".
According to Mr Ambani, Reliance Jio that disrupted the telecom industry by offering free calls and cheap data on mobile phones is ahead of schedule on turning profitable.
"Jio results are declared every quarter now. You can see the trend. You watch the next few quarters. You will learn in January and you will learn in March," he replied to a question when will the telecom venture break even.
India, Ambani suggested, can use digital technology to leapfrog in all sectors of the economy -- be it financial services, commerce, manufacturing, agriculture, education and healthcare