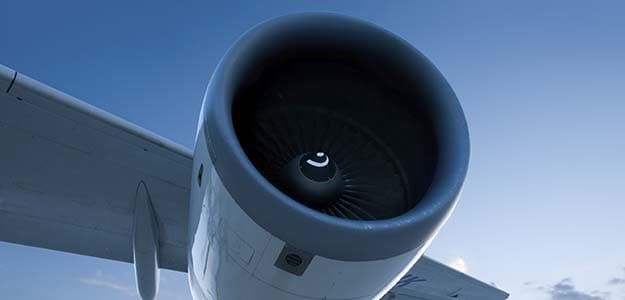 New Delhi
: With the government affecting a steep hike of over nine per cent in aviation turbine fuel (ATF) prices, airlines may increase ticket prices.
"With the price of Aviation Turbine Fuel (ATF) increasing by a steep 9.2 per cent, this could result in an increase in airfares as fuel constitutes approximately 40 per cent of an airline's operating costs," said Sharat Dhall, president of travel portal Yatra.com.
Fuel cost accounts for about 40-50 per cent of the operating expenditure for airlines in India.
Flying has already become costlier from today following the introduction of a new tax. Finance Minister Arun Jaitley had in his Budget for 2016-17 proposed a 0.5 per cent 'Krishi Kalyan' cess on all taxable services, which came into effect from June 1.
In the fourth straight monthly increase in rates on global cues, the ATF price in Delhi was hiked by Rs 3,945.47 per kilolitre, or 9.2 per cent, to Rs 46,729.48 per kl, from June 1.
The hike came on back of a 1.5 per cent increase effected on May 1 and a steep Rs 3,371.55 (8.7 per cent) hike on April 1.
Prior to that, rates were hiked by steep 12 per cent, or Rs 4,174.49, on March 1.
Significantly, India's domestic air traffic market logged the fastest growth in the world for the 13th consecutive month in April. The market grew at nearly 22 per cent during the month.
"India's domestic traffic soared 21.8 per cent, marking the 20th month of double-digit traffic growth and the 13th consecutive month it has led the domestic markets," global airlines body International Air Transport Association (IATA) had said last month.
The continuous high growth came on the back of lower fuel prices and substantial increase in the number of flights operated by the domestic carriers.
"The lower air fuel prices have acted as a stimulus for air traffic growth over the past few months, encouraging people to take flights for their summer holiday travel," Mr Dhall said.
Another travel portal MakeMyTrip, in a study, last month had said that ticket prices were down around 35 per cent on domestic and 16 per cent on international routes on a year-on-year basis, resulting in growth in passenger traffic.