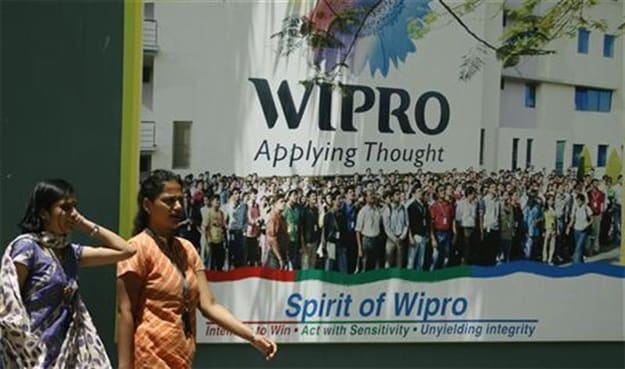 India's third largest software services exporter, Wipro's 10-year IT and BPO services contract with UK-based Carillion is worth "well over $100 million" (about Rs 620 crore), a leading analyst firm said.

Technology market research firm Tech Market View said the contract, which is one of Wipro's largest deals group-wide, signals the growing influence of offshore-centric IT-BPO players in large scale UK outsourcing market.

On February 25, Wipro had announced that it has been selected by UK-based Carillion as its sole preferred global strategic partner to provide integrated IT and BPO services.

Carillion operates across multiple industry sectors in the UK, Middle East and Canada, providing solutions, including project finance, design, construction and support services.

"It is well over $100 million, but actual numbers haven't been disclosed. I also know that Wipro will be taking over from current supplier Accenture," UK-based Tech Market View Research Director (BPO) John O'Brien told PTI.

When contacted, a Wipro spokesperson said: "Wipro does not comment on the deal size of customer contracts."


It covers Carillion's IT infrastructure and applications, HR and F&A finance and accounting) business processes globally, O'Brien added.
"We understand Wipro will be using its own proprietary platforms within the contract, including ServiceNXT, its next generation managed services platform for IT operations, and its BPM, reporting and analytics platform for F&A and back office processes," he said.
On deal size and its significance for Bangalore-based firm, Tech Market View said: "A spokesperson for Wipro told us that the contract is one of the largest deals group-wide, and will be one of its top clients in engineering and construction vertical."
"Wipro is also taking on an undisclosed number of Carillion employees, and then will operate services on a blended onshore/offshore model across multiple locations," O'Brien added.
Tech Market View said that Wipro was apparently up against other global outsourcing providers in bidding for the deal.
"We wonder whether Capita was also in the running since until this changeover, it has operated Carillion's IT infrastructure since taking over Carillion IT Services back in 2009. An interesting twist to the story, and another sign of the growing influence of the offshore-centric IT/BP players in large scale UK outsourcing," it added.
Uk-based Capita is an IT services firm with over 5,000 people at 50 sites across the UK, Ireland and India.